Blackpool FC: Neil Critchley's bold Fleetwood Town prediction as he ponders big decision
Blackpool face Fleetwood Town tonight and manager Neil Critchley is predicting some excitement at Highbury Stadium.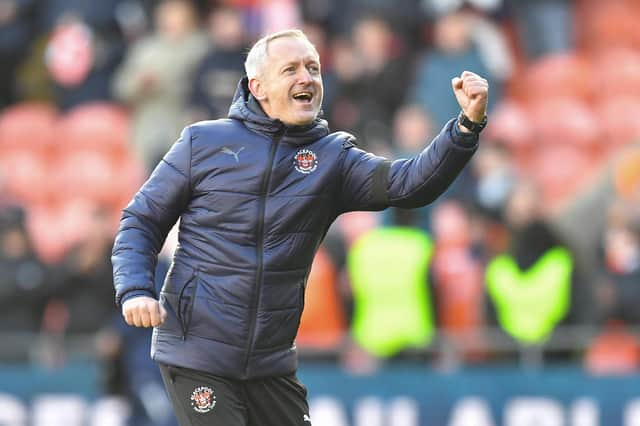 Neil Critchley has admitted he's happy with the depth in his Blackpool squad as he mulls over making changes against Fleetwood Town.
The Tangerines face their Fylde Coast Derby rivals at Highbury Stadium on Wednesday night, and will be forced to making at least one change from the weekend. Oliver Casey was red carded against Peterborough United and will be missing for one match, and it has been suggested that Marvin Ekpiteta will feature in his place.
Blackpool are also waiting to see whether club captain Ollie Norburn is fit after missing the last three games with a neck problem. Norburn is one of Critchley's trusted lieutenants and could come into the reckoning if the medical staff clear him for tonight.
"We've got good options in the squad," said Critchley.
"Today we're getting bodies back. Kyle (Joseph, Jordan Gabriel and Ollie Norbury, Matty Virtue won't be too far away as well. We've got got players returning, Ollie Casey is suspended and he won't be available but we've got a healthy squad.
"We've got players who are different profiles of players and capable of different things in the same position. It allows you to tweak the system or how you go and approach the game by changing one player in a certain position. I'm very fortunate I'm able to do that."
Blackpool and Fleetwood have met a total of 13 times and it has mainly gone in the favour of the Tangerines. They've won seven games to Fleetwood's one win an the most recent clash was in March 2021 with it being a goalless draw at Fleetwood Town.
In fact the last four meetings have been three goalless draws and one 1-0 win for Blackpool back in December 2020. it's not been since December 2019 that there was more than one goal in the fixture, but there are all the ingridients tomorrow for an entertaining encounter.
"They've been tight games in the past," he said.
"In my previous time here they were close games. Not a lot of goals in it but there's different players now and a different selection of players.
"Fleetwood have just changed their managers and had a couple of good results recently as well. I think it'll be a close game again, but they've scored a few and we've scored a few. The fatal last words are I don't expect it to be 0-0."