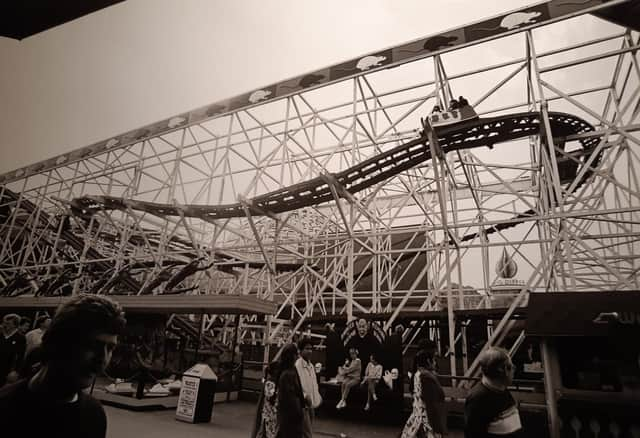 Who can forget the Wild Mouse? This was mid-1980s
29 scenes of Blackpool Pleasure Beach in the 70s, 80s and 90s which will remind you of its rides - some long gone but not forgotten
Head spinning, heart beating and stomach churning rides at Blackpool Pleasure Beach have long been one of the reasons to come to the resort.
Friday, 18th March 2022, 3:45 pm
Updated
Friday, 18th March 2022, 4:32 pm
It has changed immensely over the years with faster, taller, more loop-the-loop thrill rides added to the theme park year after year. It has constantly evolved.
These photos focus on rides which many people will remember from the past few decades – some are long gone but others remain as steadfast as ever and bring familiarity to visitors alongside some of the latest white knuckle thrills.
In case you missed these:
The Gazette is more reliant than ever on you taking out a digital subscription. Please support us here – Thank you.