Blackpool hour-by-hour forecast as weather set to improve over weekend after heavy rain and flooding hits Lancashire
Heavy rain in Blackpool is set to make way for more settled conditions over the weekend.
Watch more of our videos on Shots! 
and live on Freeview channel 276
Visit Shots! now
But the weather is set to improve over the weekend, with temperatures also predicted to climb to around 19C.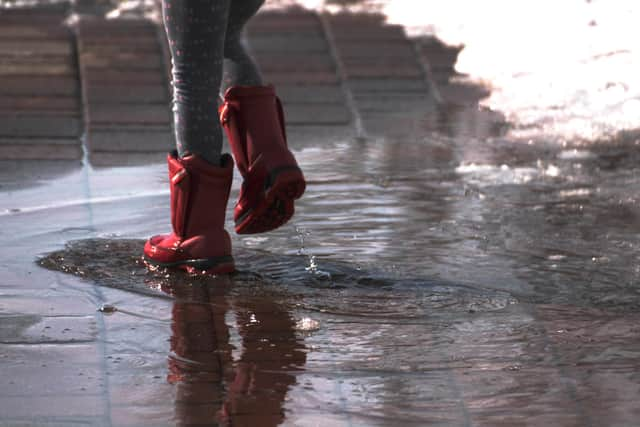 This is the hour-by-hour forecast for Friday, October 6:
5pm – Light rain / 60% chance of rain / 17C
6pm – Light rain / 60% chance of rain / 16C
7pm – Cloudy / 20% chance of rain / 17C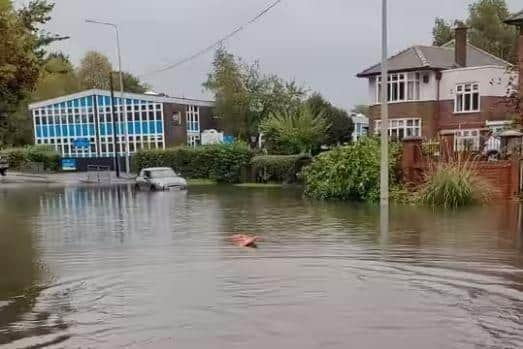 8pm – Cloudy / 20% chance of rain / 17C
9pm – Cloudy / 10% chance of rain / 17C
10pm – Light rain / 50% chance of rain / 16C
11pm – Light rain / 50% chance of rain / 16C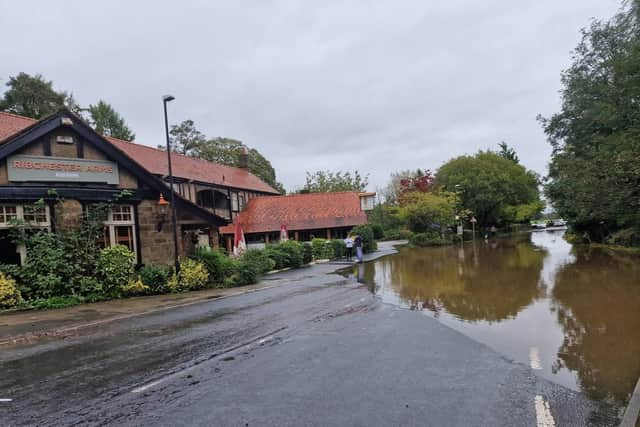 This is the hour-by-hour forecast for Saturday, October 7:
Midnight – Light rain / 50% chance of rain / 16C
1am – Light rain / 50% chance of rain / 16C
2am – Light rain / 40% chance of rain / 16C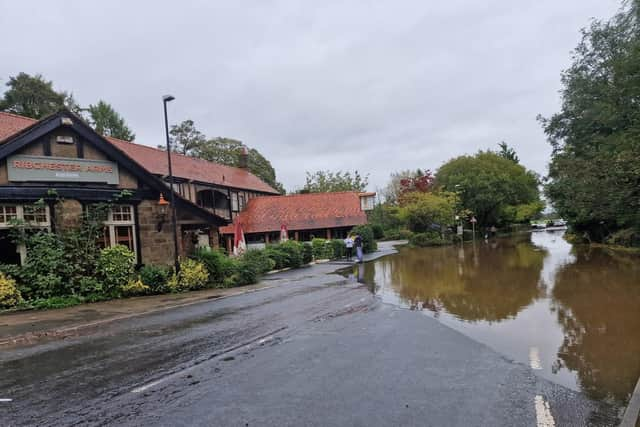 3am – Cloudy / 10% chance of rain / 16C
4am – Cloudy / More than 5% chance of rain / 16C
5am – Cloudy / More than 5% chance of rain / 15C
6am – Cloudy / 10% chance of rain / 15C
7am – Cloudy / 10% chance of rain / 15C
8am – Cloudy / 10% chance of rain / 15C
9am – Cloudy / More than 5% chance of rain / 15C
10am – Cloudy / 10% chance of rain / 16C
11am – Cloudy / More than 5% chance of rain / 16C
Midday – Cloudy / 10% chance of rain / 17C
1pm – Cloudy / 10% chance of rain / 17C
2pm – Cloudy / 10% chance of rain / 17C
3pm – Cloudy / 10% chance of rain / 17C
4pm – Cloudy / 10% chance of rain / 17C
5pm – Cloudy / 10% chance of rain / 17C
6pm – Cloudy / 10% chance of rain / 17C
7pm – Cloudy / 10% chance of rain / 17C
8pm – Cloudy / 10% chance of rain / 16C
9pm – Cloudy / More than 5% chance of rain / 16C
10pm – Cloudy / 10% chance of rain / 16C
11pm – Cloudy / 10% chance of rain / 16C
This is the forecast for Sunday, October 8:
Midnight – Cloudy / 10% chance of rain / 15C
1am – Cloudy / 10% chance of rain / 15C
4am – Cloudy / 10% chance of rain / 14C
7am – Cloudy / 10% chance of rain / 13C
10am – Cloudy / 10% chance of rain / 15C
1pm – Cloudy / More than 5% chance of rain / 18C
4pm – Cloudy / More than 5% chance of rain / 19C
7pm – Cloudy / More than 5% chance of rain / 16C
10pm – Cloudy / More than 5% chance of rain / 15C