Paris Fury reveals an hilarious but frustrating mix-up for her and the kids
Paris Fury has been widely praised as a wonder woman – handling seven children, keeping a tip-top house and still looking glamorous on top of tackling the pressures of fame – but even she admits to making mistakes sometimes…
Watch more of our videos on Shots! 
and live on Freeview channel 276
Visit Shots! now
The 33-year-old received numerous compliments following the family's latest Netflix documentary on how she is able to keep on top of such a large family, especially with the frequent absence of champion boxer husband Tyson - who himself takes a bit of handling!
Indeed Paris earlier this year published a book called 'How does she do it?' prompted by being asked that question so many times in her life.
But ever the down to earth star, Paris took to Instagram yesterday (November 7) to share a frustrating mix-up she and the family had endured that week.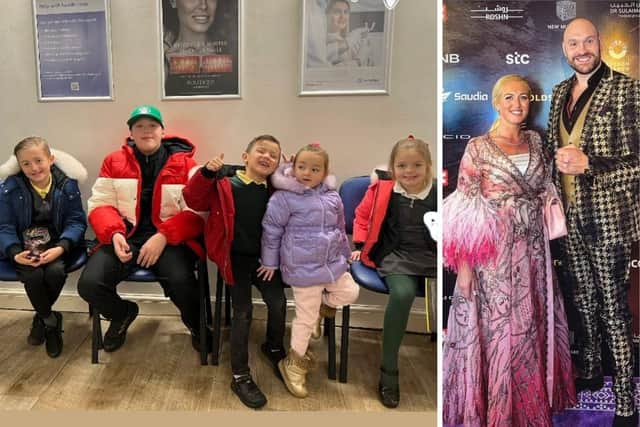 Posting on her story, Paris shared a picture of her five middle children - Prince John James, 11, Prince Tyson II, seven, Valencia Amber, five, Prince Adonis Amaziah, four, and two-year-old Athena Amour - sitting in a dentist's waiting room alongside a tooth emoji and the tagline "Family check up time!"
In the caption beneath, Paris wrote: "Funny, not so funny story.... rushed like a mad woman to get there on time, double brushed everyone's teeth, called schools to tell them they were at the dentist/ book their dinner and that was yesterday for what i thought was today's appointment. So had the same again today"
In a second story post, Paris then shared a picture of a gleaming Athena sitting in the dentist's chair at last with the caption "Athen's first visit to the dentist, she loved it"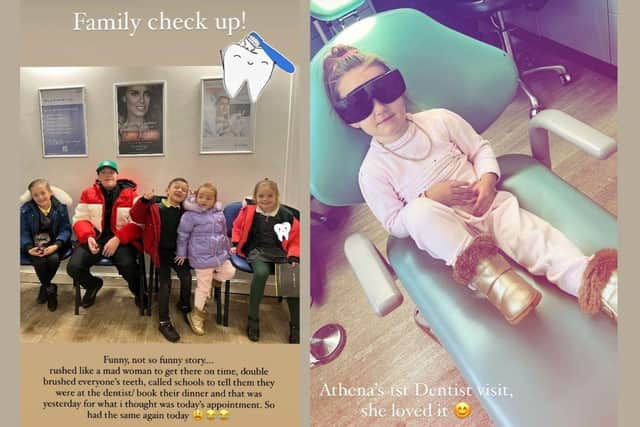 This is not the first time that the Fury's have made headlines for teeth related matters!
Tyson has been pretty vocal over the past year about what he deems one of his fellow professional boxers Oleksandr Usyk's less endearing qualities.
Back in September, the 34-year-old told TNT: "Why would I want to fight him [Usyk] for no money? He's got zero personality, he's an ugly b*****d with gappy teeth and he's half the size of me. If I beat him it's, 'Oh well, he beat a middleweight.' If he beats me, he beat the legendary Tyson Fury for no money... If you put Oleksandr Usyk in Morecambe in a leisure centre, he wouldn't sell it out. I offered him 30% of a large bag and they said they want more. On what merit do you deserve more? I'm a superstar, you're a nobody."
However Usyk's teeth have not proven to be such an obstacle after all because only a day after this statement, it was confirmed that the fight had been signed.
Originally due to take place at the end of the year, Tyson's promoter Frank Warren said last month that it would not be taking place until 2024.