New artisan stalls in Abingdon Street Market is 'not like back in the day' as Blackpool shoppers disagree over regeneration
There's a generational divide over the newly refurbished Abingdon Street Market, as older shoppers call for a return to the traditional layout.
Watch more of our videos on Shots! 
and live on Freeview channel 276
Visit Shots! now
The 'artisan' stalls are a hit with some visitors, but many Blackpool residents are feeling nostalgic for the old-fashioned wares.
Some say that Blackpool Council have 'destroyed' the market, with one punter saying it took him just three minutes to get around all the shops.
But others have welcomed the change, calling it a vibrant and contemporary shopping space that locals should give a fair chance.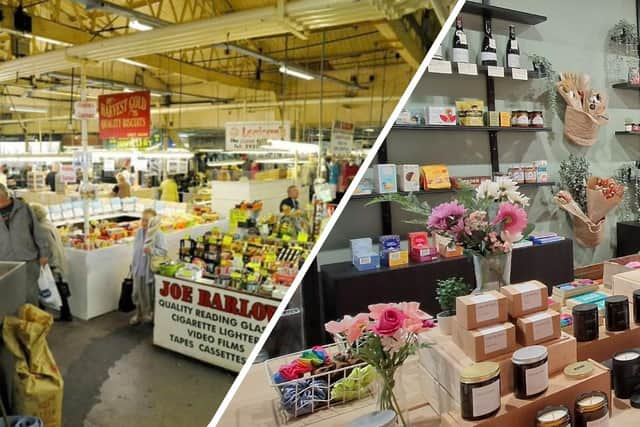 Sharon Gregory said: "Whatever happened to having a good old fashioned market rather than all this artisan stuff?"
The new market is made up of 13 stalls – selling a range of art supplies, records, handcrafted soaps, homewares, fruit and veg, and vintage clothing.
There's a strong focus on ethical and locally sourced produce.
Joanne Hartenfeld said: "Back in the day, I could get a battery fitted in my watch, jewellery fixed, shoes re-heeled, pick up my knitting supplies, fresh bread, cakes, chicken and the best pork pies! Also take a break with a toasted tea cake and a brew in the cafe. Maybe pick up a new handbag on the way out! If this is what it's become I'm not rushing to go back!"
The new market has an urban vibe that some are comparing to Affleck's Palace or Portabello Road.
Andy Rushton has called it a 'great addition' to the town. "Blackpool needs contemporary, thoughtful and progressive shopping. I hope locals will give it a chance rather than running it down from the outset."
Visitors are now able to enter via Edward Street as well as Abingdon Street, with both the food hall and shopping space connected by a set of large double doors.
Judith Rigg is one of the people saying that locals need to support the new space.
She said: Iit looks so much brighter and up to date, let's hope people support it and get a vibrant shopping space up and running."
But Liz Roddy thinks the market has been 'destroyed', adding: "Won't be calling again, no thanks."
Tricia Baughan said she'll 'stick to going to Bury market'.
Do you have a new business in Blackpool, or a good consumer story? Send it to [email protected]