How two Blackpool lads ended up creating the drink which became the 'world's best chocolate liqueur'
When two pals from Blackpool started 'playing around' with a chocolate and rum concoction around eight years ago, little did they realise that it would end up winning a prestigeous global award.
Watch more of our videos on Shots! 
and live on Freeview channel 276
Visit Shots! now
But that's what has happened to Phil Fairclough and Andrew Green after their delicious confection, Lucela, triumphed in the fiercely competitive chocolate liqueur category at the World Drinks Awards 2023.
The homegrown Blackpool brand beat the efforts from bigger and better known rivals to achieve an unexpected victory in what is known as the the Oscars of the spirits world.
The smoothness and richness of the flavours made a huge impression on the judges.
How did it all start?
Phil, 44, who started off running a mobile pizza business, had been pals with 53 year old property businessman Andrew, who grew up in Bispham but now lives near Stanley Park, for several years.
Father-of-three Phil, who lives in Blackpool but grew up in the Ribble Valley area, said: "We've been friends for years and we would always create our chocolate rum for mates at parties.
"Whenever there was a party, our pals would say, 'are you bringing that chocolate rum with you?.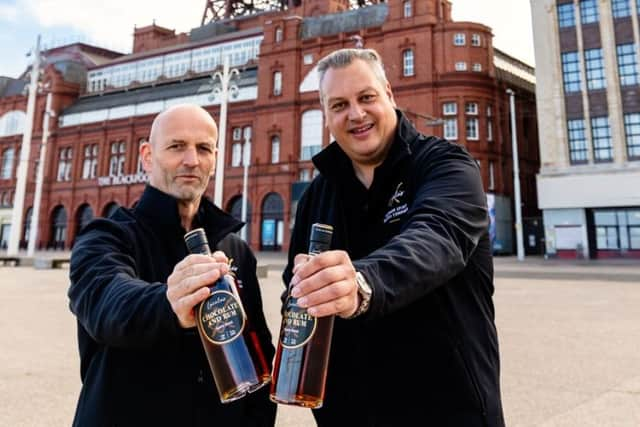 "During lockdown, we put out heads together and decided it was time to see if we could turn our chocolate rum into a commercially viable business.
"But it didn't happen overnight."
Sticking just to the two ingredients of chocolate and rum, the recipe for the drink took years of painstaking refinement.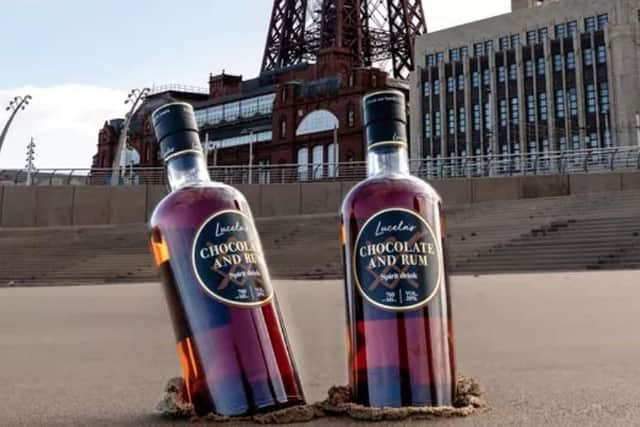 Finally Lucela - named after a mix of Luca and Carmela, two of Phil's kids - was born.
Their idea was to try and make the drink luxurious but affordable – and to appeal to as wide as many people as possible.
So their premium chocolate and run spirit drink is both vegan and allergy-friendly.
Lucela's attention to detail extends beyond taste to aesthetics, with the brand securing a bronze medal for its elegantly designed label, reflecting the exquisite craftsmanship infused into every bottle.
The judges raved about the sumptuous offering from Lucela's, enamoured by the harmonious blend of rich, warming rum and silky, decadent chocolate.
It was even described as 'an orchestra of flavour that elegantly waltzes on the palate and lingers in the memory'.
Since winning those awards, the pair have been busy, with a whirlwind of interest erupting around their delicious product.
What happens next?
Available in 700ml and 500ml sizes at £30.00 and £23.50 respectively, and soon in 5cl bottles priced £5, Lucela's opens the gateway to affordable luxury.
Although the drink can certainly be drunk straight, the Lucela website offers plenty of ideas for delicious cocktails such as the Steamy Pirate, which includes vanilla syrup and cinnamon syrup plus two dashes of chocolate bitters as an option.
Lucela is not yet available in shops, bars or restaurants, but that is part of the duo's plans for the future – even opening up their own Lucela's Bar.
Andrew said: "Our deepest gratitude to everyone who has supported our journey and for those yet to sample our creation, we can't wait for you to experience what we firmly believe is the most luxurious chocolate rum in the world."