Dogs off-lead: Blackpool dog-owners fear being 'made an example of' in public consultation about keeping dogs on leads in Stanley Park
Dog walkers have hit back at proposed new rules that could force them to put their pets on a lead on Stanley Park, saying they are 'being tarred with the same brush', as a few irresponsible owners.
Watch more of our videos on Shots! 
and live on Freeview channel 276
Visit Shots! now
Park-goers in Blackpool said that having to keep their dog on a tight leash would 'spoil their walk'.
One couple, who have been visiting the green space on West Park Drive for 'many years', said that a restriction would be unnecessary.
They told the Gazette: "95% of dog owners are responsible. If the owner thinks there's a problem, they would have it on a lead. We've never come across a problem with a dog that's off the lead."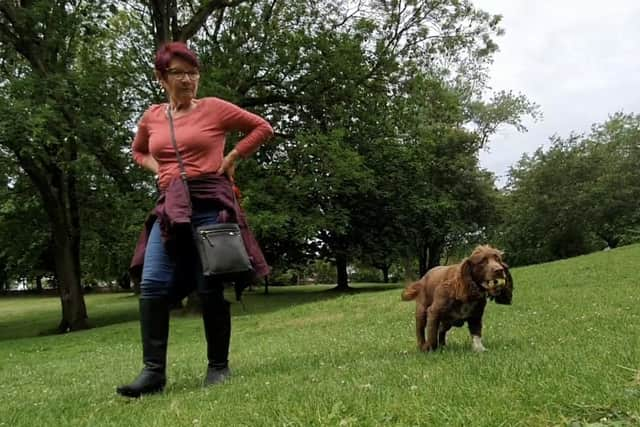 Unsocialised dogs should be muzzled
Another dog walker said it should be down to the owner to train their pet and socialise them.
"If they can't socialise the pup, they should be muzzled. It should be the law, and it would solve a lot of heartache."
Personal responsibility
The Stanley Park regular admitted that there are some parts of the park where she would not let her dog roam, but that it should be left down to the individual.
"I've trained my dog not to go near the flowers, not to approach other dogs. He's only interested in his ball, and he comes to me when I give him a hand signal. He is never out of my sight."
'Stop trying to make an example of everyone'
Irene admits it's 'awful what happens' to the swans, but that most are responsible enough to keep their pets away from the wildlife.
"They need to implement cameras [around the lake] and then get a handle on it. There are much bigger problems on this park. Stop trying to make an example of everyone, because that's not acceptable. There are an awful lot of responsible dog owners [that let their dog off-lead], why tar them all with the same brush as the odd bad one?'
Recall
Another dog walker said he personally wouldn't let his dog off-lead, as 'he wouldn't come back', but that it should be allowed in some parts of the park.
Helping the wildlife
It comes as Brambles Wildlife Rescue are asking for people to contribute their opinion, as the council consider a potential Public Space Protection Order (PSPO) in resort parks and green spaces.
People who use the park, in the Marton Ward, are encouraged to share specific concerns – including if there should be a designated 'dogs off lead' area, or if the lake should become a 'dogs on lead' zone.
The council may also wish to consider whether there should be designated spaces in the park where owners can let their dogs off the lead (such as the lower field and bowling green) so that other dogs can also use the park safely.
Mel Greenhalgh said: "When people say 'why should my dog be penalised?' perhaps those people should come and see [the injured swans]. Is it really an inconvenience to put your dogs on leads next to the lake? The time has come to meet in the middle!"
Have your say
Whether or not you agree with the need for change, you can have your say at this link.
The consultation closes at 11.59pm on Sunday 27 August 2023