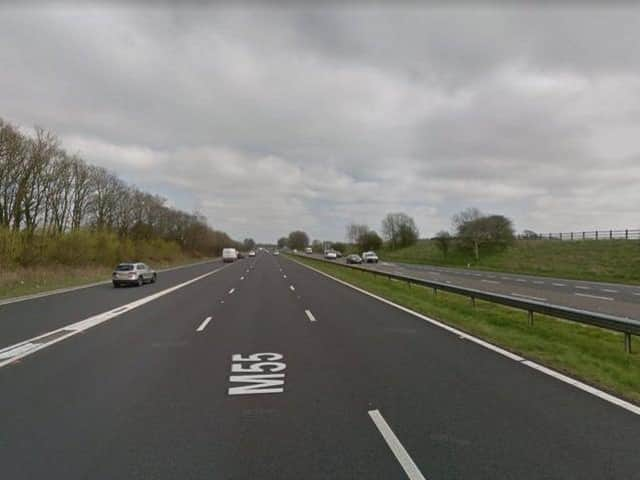 Traffic on the M55 was halted this morning
Motorists travelling in both directions on the M55 were halted by police due to the incident at around 6.30am this morning.
It led to highways officers and emergency services attending the scene, which was located between junctions 3 (Wesham Interchange) and 4 (Marton Interchange).
Motorists were asked to avoid the area for around two hours, with the issue being resolved by 8.30am.
A police spokesman has since confirmed that a man had accessed the bridge above the motorway, and there had been serious concerns for his welfare and that of motorists, requiring the necessary traffic measures to be brought in.
The spokesman said the officers were able to help the man leave the bridge safely.