Bispham Market to close after trading for more than 50 years
Bispham Market is to close after being a focal point of the village for more than 50 years.
Watch more of our videos on Shots! 
and live on Freeview channel 276
Visit Shots! now
The popular amenity, on Red Bank Road, includes 10 businesses under one roof and was first opened in the early 1970s.
But the traders have now been informed by the owners of the premises – a privately owned family enterprise - that the market will close in February 2024.
Stallholders admitted they were initially shocked after receiving a letter from the owners, explaining that it was no longer cost effective and would have to close.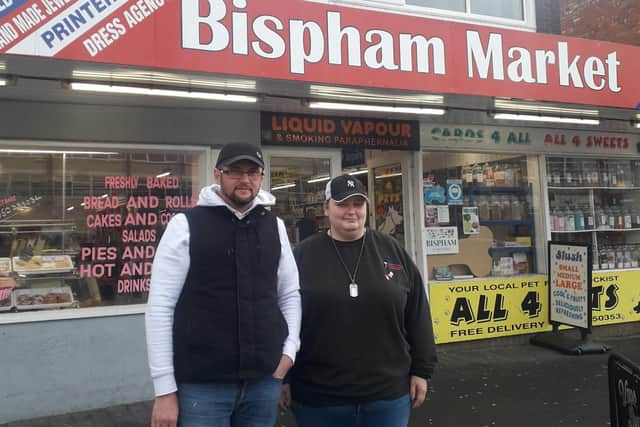 Customers were also taken aback by the news.
Happily, all the businesses are understood to have quickly found new business premises to operate from after the move – just a stone throw from the market.
The stallholders said they did not blame the owners, as they realised it was down to financial considerations.
The market includes pet supplies stall All 4 Pets, The Village Barber, Daynas Key Bar, bakery products C.J's Heavenly Treats, Liquid Vapour vapes store and Bispham Hardware, record store Vintage Vinyl and a car wash business around the back.
What the stallolders say
Ian Holland, 42, as been running All 4 Pets from the premises for almost 20 years, and also includes All 4 Cards and All 4 sweets.
He said: "We got the letter on Wednesday (November 1) and it came completely out of the blue.
"Customers have been a bit upset because the market has been here a long time – I've been here 20 years myself.
"The good news is that all of us ave found new places right here in Bispham.
"It is a shame that it will be going but I understand it – there are five stalls here that are vacant and the market is not making enough money as an overall unit.
"They've been fair with us by giving us four months."
Dayna Hodgson, 34, has run Dayna's Key Bar for the past four years, although the key-cutting business itself has been running in the market for longer.
De said: "To be honest, I was really upset when I heard – and then angry. I have a mortgage to pay and it was a shock, and I used to help my mum out here so I've always been in and around the market.
"But we've all got a new place to go, so that good."
Steve Jukes,40, wo runs bakery C.J's Heavenly Treats, said: "I have only been here five months, so I am the newbie here.
"It was a bi shock but I am a realist and I understand it was a business decision, people need to make money and if you arent, you have to change things, no ones blames the owners."
Customer Ken Roberts, 73, of Ashfield Road, said: "Its a shame its going, the market has always been here, it handy."
Where are they going?
Some of the businesses, Dayna's Key Bar, Bispham Hardware and the Village Barber are moving to the Oasis building (formerly Barclays Bank) on the corner of Red Bank Road and All allows Road.
All 4 Pets and Heavenly Treats will be moving to premises formerly known as The Warehouse, on All Hallows Road.
The manager who runs the market as part of the family business is currently unavailable for comment.