Baines School: Parents outraged as children see prom invites withdrawn week before
Parents have hit out at a school's prom policy after several students saw their invitations withdrawn at the last minute.
Watch more of our videos on Shots! 
and live on Freeview channel 276
Visit Shots! now
Numerous pupils at Baines School were allegedly informed only a week before the event when they had already shelled out on suits and dresses.
The Poulton school told those impacted they did not have enough points on the school's system, which looks at attendance, behaviour and academic results.
Things then came to a head on prom night itself with some barred students turning up only for teachers to intervene, with one parent claiming her son was told the police were being called in a bid to diffuse the situation.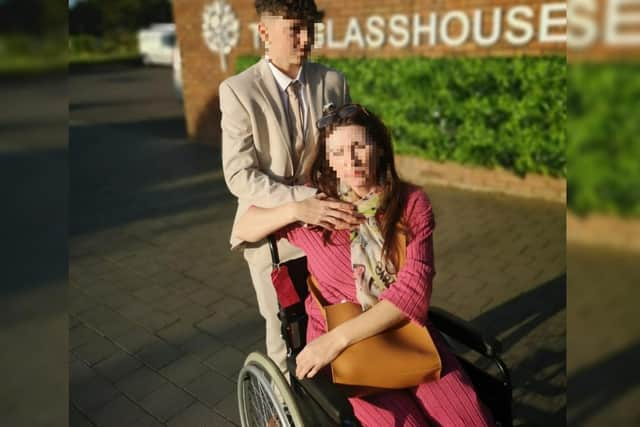 Baines School have insisted their criteria for the prom were "clearly communicated to students and their parents and carers over a period of time".
Why are the parents outraged?
One parent, Chirstine Heynes, says her 16-year-old son, who wishes to stay anonymous, is 60% blind and has undiagnosed dyslexia which means he has always struggled with school work. In March, the school set a new target that would ultimately decide if pupils were allowed to go to the prom, however this new period coincided with a medical emergency for the family.
After going to hospital with what appeared to be sciatica, Christina was then sent home but later that night, she started to feel numb and became paralysed from the waist down, and her son who had to help her.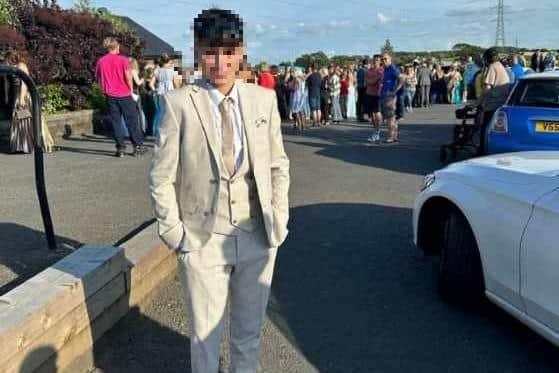 Christina said: "I have been diagnosed finally with a rare episode of spinal cord inflammation which resulted in a wound in the spinal cord that caused paralysis, I am currently wheelchair bound and learning to walk again.
"So for about two weeks, my son, at home alone, had to learn to cook, clean and care for himself, while computing what was happening to his mother. As you can imagine, with my son's disability issues and what has happened to me during the last three months, my son failed to meet the school's expectation for a ticket to prom.
"When I phoned the school for the reason behind this decision, they listed issues such as: talking in class, forgetting a detention, lateness to lessons or days off, all of which have been punished for in school time. I did ask if they could take into account that my son was and is still going through a lot due to my health and me not being at home. They would not!"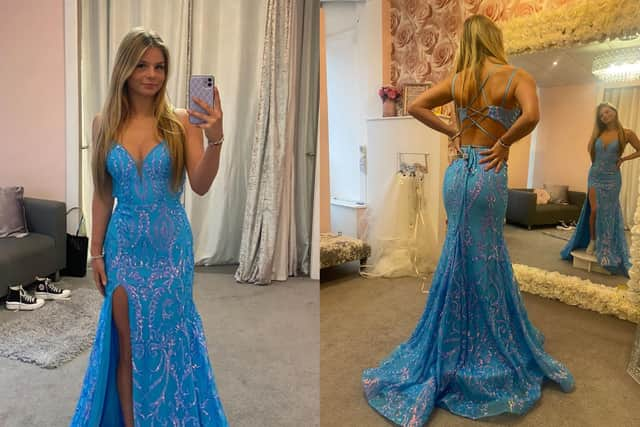 Another parent, Jamie Cross from Little Ecclestone says her daughter, 16-year-old Storm McPhee was also excluded from the prom.
Storm is an award-winning gymnast, and earlier this year was invited to compete at the World Championships in Florida. Although the family had initially been given permission on the phone for the two weeks off, a few weeks before she was due to go, this was reduced to one.
The family say this trip, as well as sick days Storm has had due to migraine attacks, must be the reason she did not have enough points, however they say requests to the school to explain this have gone unanswered.
Jamie, a gymnastics instructor, said: "I think it's cruel and unkind and injustice to do this to children
"Storm didn't do anything to warrant this kind of dismissal towards her. If anything they should've praised her for representing the country and doing the school proud. How many other schools can say they had a people in the world championships? I wish the school well for the future, and I hope they can make improvements."
What happened at prom?
On the night of prom, Christina and her son still turned up at the venue hoping he would be able to take pictures with his friends in the car park. However, she says the teachers drew a barrier that he could not cross.
Christina said: "Every time he was trying to have a picture with someone, if he crossed this line, a teacher would go whoa, whoa and put his arm up. That was so demonising, it shocked me to my core.
"I was absolutely livid, so the wheelchair was out of the car and I took him around to the prom doors and asked everyone to move out of the way whilst my son went in for pictures with his friends. They stood in the doorway - two big door men and two male teachers - as if there were barriers in the way of criminals, it was absolutely shocking."
There were other barred pupils outside upset and in the end, a friend of Christina's went to film the scene, at which point the teachers stepped aside and Christina's son walked in on her encouragement.
Christina said: "I knew partly what I was doing was wrong, but I felt like I had to do something to stand against them because it was shocking."
Her son then only left the venue when it is claimed a school staff member approached him and informed him that his mother was being aggressive and was getting arrested by police.
"He was really confused about how that could happen, I was in a wheelchair, with a catheter bag by the way, but it got him outside," Christina said.
The pair then went home and have not heard from the school since.
What does the school say?
Clare Doherty, headteacher of Baines School, said: "As a school, we have high standards, and the attendance criteria for the Year 11 Prom as a celebration for students finishing this part of their learning journey was linked to positive behaviour for learning and good attendance at school, and not at all based on academic ability. This was clearly communicated to students and their parents and carers over a period of time and all students were given a fresh start for meeting these criteria in March, with the vast majority of our Year 11 students able to attend.
"As with all of our students, we have provided considerable support, both pastoral and academic, as well as career development guidance and advice. However, we also have to ensure that the behaviour of individuals does not affect the learning of all students, and we expect all parents and carers to support this.
"We believe our policies and our implementation of them have had a positive impact in recent times, as shown by observations made during the last Ofsted monitoring report which said we had 'effectively helped vulnerable pupils and those with special educational needs and/or disabilities (SEND)' and praised our safeguarding systems.
"However, as always, any member of our school community who wishes to get in touch with us with constructive feedback or concerns is always welcome to contact us directly."