Emmerdale and Corrie actress Hayley Tamaddon calls for people to reduce their plastic use
The former Emmerdale and Coronation Street actress Hayley Tamaddon from Bispham has joined a campain that wants to reduce the impact plastic pollution has on marine life.
Watch more of our videos on Shots! 
and live on Freeview channel 276
Visit Shots! now
What's the issue?
Research by North West rivers and water environment project Natural Course has revealed that while almost two thirds (65%) of people in the North West think that the majority of plastic in the ocean comes from litter, only 13% would always pick up rubbish in the street.
The research, conducted by Opinion Matters, also showed that whilst 76% of people in the North West have seen litter by the side of the road, 42% rarely or never pick it up on their walk to work and only 48% would take part in a litter pick.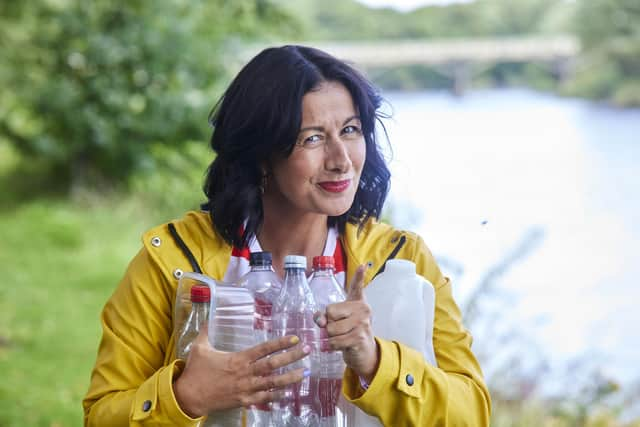 Each year, an estimated 14 million pieces of plastic rubbish end up in and around canals and rivers, with around 500,000 pieces flowing out into our oceans. Campaigners are warning that if nothing is done by 2050 there could be more plastic than fish in the oceans, and is calling on people in the North West to 'plug their plastic use' and help clean-up the Irish Sea.
How is Hayley involved?
The former Montgomery High School has now joined the campaign and offered her advice to those in the North West.
Hayley, who will be performing in the upcoming UK tour of Everybody's Talking About Jamie, said: "Single-use plastics are on their way out, but there is a long way to go before they are gone completely. It's shocking to think we are on track to have more plastic in the sea than fish. It's a future that lots of young people are desperate to avoid and as a mum to a three-year-old, it's particularly important to me."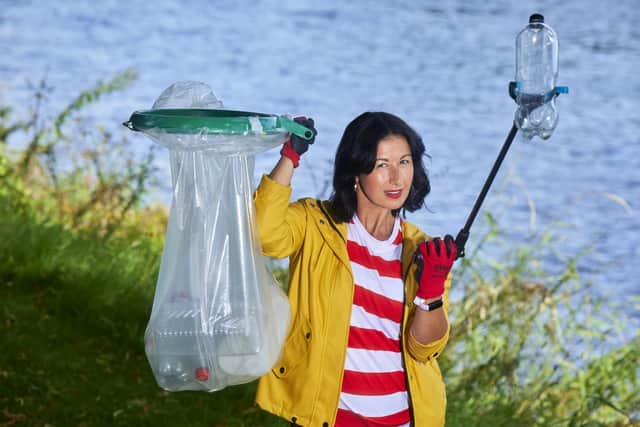 "It is up to us to learn how to deal with single-use plastics properly and help keep our region clear of litter, through re-using or recycling, or avoiding them altogether if we can. It's time to tackle this together and plug our plastic use once and for all."
What is Hayley's advice?
1- Pick-up litter, once a day. Hayley says that littering can cause problems for decades when it's inevitably carried out to sea so just picking up one piece of litter could make a huge difference to the health of our oceans.
2- Use your reusable bottle. Every day in the UK, 15 million single-use plastic bottles are used.Hayley suggests you store it somewhere in your eyeline so you remember to take it with you when heading out the door.
3- Buy a recycling bin for your bathroom so you don't overlook the shampoo and body wash bottles that come out of your bathroom.
4- Refilling is a no brainer, according to Hayley. She says there are now so many ways to refill your supplies, from handwash to detergent, which can hugely cut-back on single-use plastic.
5- Takeaway with care. Hayley said: "It's tricky to cut back on single-use plastics when you're craving a takeaway. For me, it's about getting to know my favourite takeaways and being as responsible as possible. I'll order from restaurants that use containers I can either reuse around the house or recycle. If a takeaway I love is still using unrecyclable polystyrene, I probably wouldn't use them in the future, but I'd always let them know why."
What do Natural Sources say?
Craig Higson, Natural Course Programme Manager said; "A little plastic can go an incredibly long way. Every time someone buys a bottle of water or uses a plastic food container for example, there is a possibility that the item they used for a matter of minutes will make its way to the Irish Sea, harming marine life for hundreds of years and even ending up back in the food chain"
"The best way to help tackle the problem is to avoid single-use plastic wherever possible, but if you have to use it, always re-use or recycle."
Why is Blackpool a particular issue?
Examining local plastic pollution along the Fylde Coast, final-year UCLan student Athanasios Athanasiou found in 2 of the 3 Blackpool locations he sampled, litter was the source of plastic pollution.
Athanasios commented: "There is a strong connection between the litter produced in-land and the plastic pollution we are now becoming accustomed to hearing about in our oceans."
"Our day-to-day behaviours in and around our own homes can directly impact beautiful marine wildlife and ecosystems both hundreds of miles away and on our own doorstep. My research has uncovered the effect the current littering issue here in the North West has on our coasts, but the good news is that small, everyday changes and a concerted community effort can have a substantial, positive impact over time."