Two people found guilty of Blackpool man's murder after carrying out revenge attack following drugs dispute
Two people have been found guilty of murder after carrying out a revenge attack against a man who stole a quantity of drugs in Blackpool.
Watch more of our videos on Shots! 
and live on Freeview channel 276
Visit Shots! now
Daniel Cunningham, Lee Clarke and David Bond attacked John Hutchinson, 44, at his friend's home in Blackpool on April 10, 2023.
Mr Hutchinson along with three acquaintances had stolen a "significant quantity of drugs" from Cunningham's home earlier that day.
When Cunningham contacted the police to report an attempted burglary, he claimed money had been demanded from his family and told them that he did not recognise any of the men.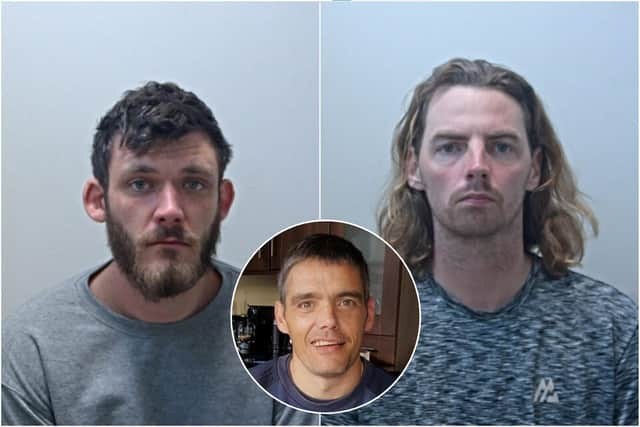 Cunningham, 34, started making a plan to retrieve the stolen drugs less than an hour later.
He messaged Clarke, 33, and identified Mr Hutchinson as one of the armed robbers.
McCabe was subsequently tasked with tracking down Mr Hutchinson and the drugs.
Clarke and Bond then travelled from Merseyside to Blackpool to collect Cunningham and McCabe ready for the revenge attack.
Shortly before 7pm, a neighbour of the address where Mr Hutchinson was staying contacted the police to report three men (Cunningham, Clarke and Bond) breaking into the property.
McCabe was waiting in the car outside having taken them to the address.
McCabe was later seen counting cash at the New Road Inn pub in Talbot Road – his payment for locating Mr Hutchinson and the drugs.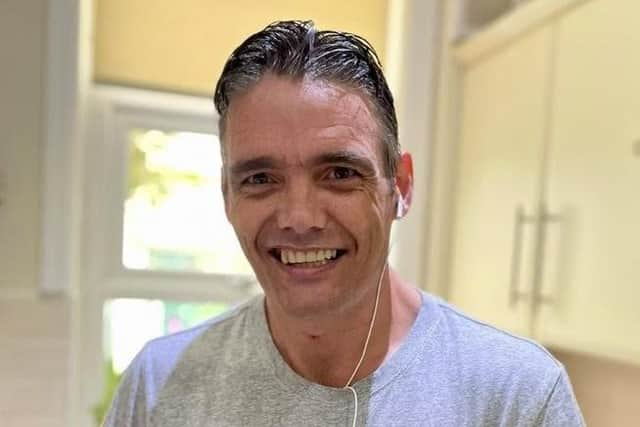 When police arrived, they found Mr Hutchinson had been attacked with a hammer and that his head had been stamped on.
He refused to co-operate with officers and by 8.40pm Mr Hutchinson had collapsed and was in cardiac arrest. He died in hospital a short time later.
A post-mortem examination established he had died from a ruptured spleen which had caused fatal internal bleeding.
The bleeding had been caused by a hammer blow which had struck with considerable force and had fractured a rib and perforated the spleen.
Cunningham, Clarke, Bond and McCabe were identified as the perpetrators and were arrested over the following days.
Clarke, of Greenall Court, Prescot, and Bond, of Oaklands Avenue, Liverpool, were found guilty of murder on Thursday (November 16).
Cunningham, of Tarnbrook Drive, Blackpool, and McCabe, of Warwick Road, Blackpool, were found guilty of manslaughter.
They will be sentenced in January 2024.
Joanna White, Senior Crown Prosecutor for CPS North West, said: "This case is an example of the dangerous world of drug dealing. Daniel Cunningham, Lee Clarke and David Bond were prepared to go to any lengths, including taking someone's life, to retrieve drugs which had been stolen from their drugs empire.
"They carried out a brutal tit for tat revenge attack which ultimately led to the death of a man. Though Darren McCabe was not part of the physical attack, he had played a significant role in the attack by tracking down Mr Hutchinson and the drugs and accepting a large amount of cash for that service.
"During the trial we proved each man's involvement with telephone evidence showing the planning of the attack and the acknowledgment of what they had done after they found out Mr Hutchinson had died. After careful consideration of that evidence the jury found them guilty of murder and manslaughter.
"The CPS is committed to working with police to disrupt the activities of drug gangs and bring them to justice. Our thoughts are with all those who have been affected by the death of Mr Hutchinson."