ChatGPT: Boon or Bane for education?
ChatGPT became the fastest website to reach 100M visitors. This Generative AI took Internet by storm and students look at it as a Messiahs.
Watch more of our videos on Shots! 
and live on Freeview channel 276
Visit Shots! now
Everyone is talking about ChatGPT (Generative AI) who can communicate with you just like a human. But guess what? Schools have different thoughts about it. Some schools say, "No way! We're not using it!" Others are curious and wonder if it can help students learn better. Students are using this like no one other.
Here's why some people like ChatGPT for schools:
It can make learning special for each kid. Just like how some kids love dinosaurs and others love stars, ChatGPT can give them stories or questions about what they love.

If a student writes something, ChatGPT can quickly tell them how they did. It's like having an assistant with you!

It can help students think harder and solve problems. Imagine asking the computer a tricky question and it helps you think about the answer.

It can make learning fun! Kids can talk to it, play pretend games, or even write cool stories.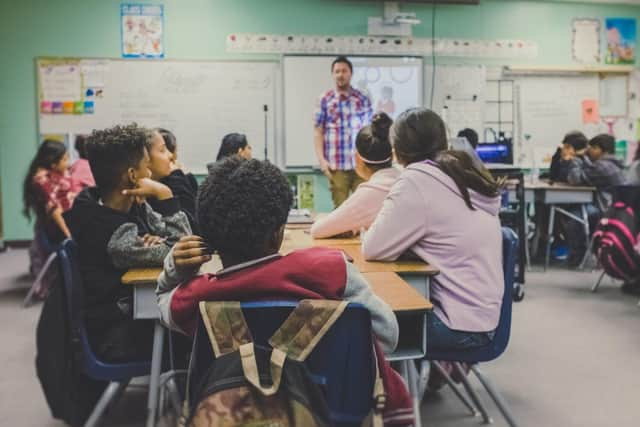 But wait, not everyone is happy. Some people worry:
What if kids use ChatGPT to cheat on their homework?

Will students stop thinking for themselves if they always ask ChatGPT?
We don't know yet if ChatGPT will change schools for better or worse. But one thing is sure: computers are becoming a big part of classrooms. Teachers and parents should think about the best ways to use them. We shouldn't just say no because it's new.
Ways for Teachers to use ChatGPT
A teacher could ask ChatGPT for special reading just for you, about things you love.

If you write a story, ChatGPT can quickly tell you how to make it better.

You can ask ChatGPT challenging questions and it can help you think deeper.
How about pretending you're in ancient Egypt or creating a new planet? ChatGPT can help with that!
But remember, ChatGPT is still learning too. Sometimes it might not have all the answers. And just like how every kid should have a chance to play and learn, we should make sure every student can use ChatGPT in a good way.
Having computers in schools was a hot topic decades ago. We used that technology and we can see how much Impact it made on our schools, education as a whole.
So, with all the buzz around ChatGPT, what does the future hold? Schools, teachers, and even students have a lot to consider.
There are some things that ChatGPT can do:
Teachers can ask it to create learning games or quizzes just for you.

It can help you practice writing by giving instant feedback.

You could even chat with it to practice a new language or learn fun facts.

Imagine working on a history project and asking ChatGPT to help you "travel" back in time!

You can ask ChatGPT to provide an essay. Obviously, you can't use that essay due to AI plagiarism but still you can use another AI based sentence rewording tool which will add quality in your content.
But, it's essential to remember a few things:
It's crucial that everyone gets a fair chance to use it. Every student, whether they live in a big city or a small village, should have the same opportunities.
Now, some grown-ups have big concerns. They wonder:
What if ChatGPT makes mistakes? After all, it's still a machine.
How do we make sure kids are safe while using it?
And a big question: Should schools rely on a computer program, or should they stick to traditional ways of teaching?
The world of education is always changing. Remember when blackboards were the main thing? Then came whiteboards, then computers, and now smart programs like ChatGPT!
As more and more schools think about using ChatGPT, it's important for everyone – teachers, parents, and students – to take part in this discussion. We should ask questions, understand how it works, and decide together how to use it best.
In the end, whether it's a book, a computer, or ChatGPT, the goal is the same: to help every student learn, dream, and achieve their best. And isn't that a future we all want?