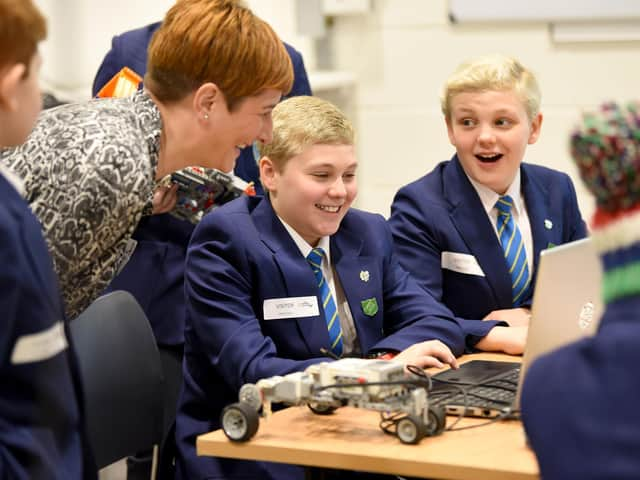 The Tomorrow's Engineers competition at Blackpool and the Fylde College.
They were taking part in The Tomorrow's Engineers programme which involved using the bricks to build robots.
The challenge day consisted of speed, design, solution development and teamwork sessions marking the completion of a 10-week extra-curricular or in-school programme with students learning how to build and control robots.
The Blackpool event was coordinated by STEMFirst, a Lancashire-based educational consultancy.
STEMFirst director Helen Heggie said: "STEM is everywhere in our world, with technology and 'connectivity' expanding at a rapid rate.
"Bringing together young people with STEM professionals working together on exciting challenges showcases the exciting possibilities of a career in science, technology, engineering or maths.
"Competitions such as Tomorrow's Engineers are essential to help students develop all kinds of skills that will be useful wherever life takes them."
B&FC's engineering curriculum leader Adam Plummer said they teach robotics to science and engineering students in further and higher education, adding it was interesting "seeing future generations of engineers and scientists showing us what they're made of by putting their robotics knowledge to the test."