Blackpool Pleasure Beach minimum wage breach 'was payroll oversight'
Pleasure Beach bosses say a 'payroll oversight' was to blame after it failed to pay some staff the minimum wage.
Watch more of our videos on Shots! 
and live on Freeview channel 276
Visit Shots! now
The amusement park was named and shamed by the UK government who published a list of 200 companies who failed to adhere to minimum wage requirements between 2017 and 2019.
The Pleasure Beach has since repaid £2,866 in outstanding wages to 12 former staff members. It was also fined by the Government after the wage breaches were uncovered by HMRC.
What did the Pleasure Beach say?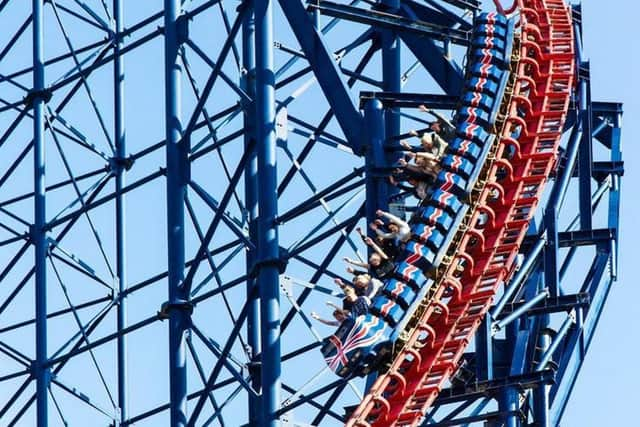 "This relates to a small payroll oversight between the years of 2017 and 2019 involving 12 people, which has since been rectified," said a spokesperson for the Pleasure Beach.
Following the wage breach disclosure, a Government spokesperson said: "While not all cases of minimum wage underpayment are deliberate, there is no excuse for depriving workers of their rightful wages."
The minimum wage breaches came to light after an investigation by HMRC, with the government releasing a list of 200 companies who failed to pay minimum wages during the period from 2017 to 2019.
All the companies on the list have since repaid the outstanding sums and have faced financial penalties, with the Government warning those businesses who broke the law – "pay your staff properly or you'll face the consequences".
Minister for Enterprise, Markets and Small Business Kevin Hollinrake added: "Paying the legal minimum wage is non-negotiable and all businesses, whatever their size, should know better than to short-change hard-working staff.
"Most businesses do the right thing and look after their employees, but we're sending a clear message to the minority who ignore the law: pay your staff properly or you'll face the consequences."