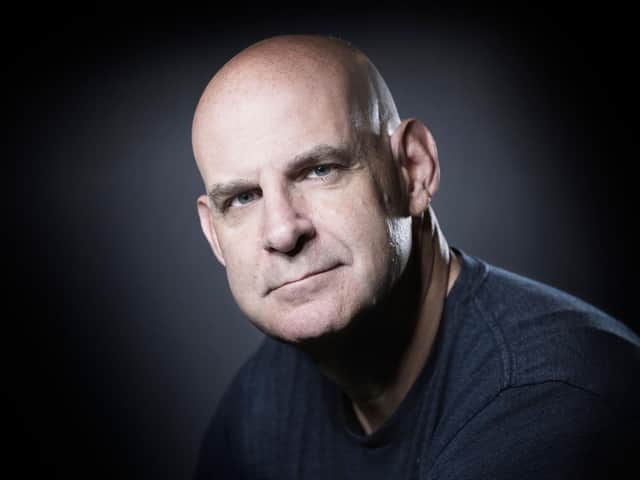 Author Harlan Coben has been sharing his excitement for the series with fans across Twitter
Cast and crew of the new series Stay Close, another Netflix TV adaptation of author Harlan Coben's novels, have been spotted in the resort filming scenes for the eight-part thriller.
Richard Armitage, who featured in series The Stranger, James Nesbitt, and actress and writer Cush Jumbo, best known for her starring role as attorney Lucca Quinn in the CBS legal drama series The Good Wife, will lead the cast in the roles of Ray, Broome, and Megan.
Manchester-based Red Production Company, the same team behind Coben thrillers The Stranger and Safe, will again bring the story to life with award-winning north west screenwriter Danny Brocklehurst and executive producer Nicola Shindler at the helm.
The recent party scenes for the crime drama on the Prom, capturing what was understood to be a Bar Mitzvah, caught the attention of members of the public with their striking and flamboyant costumes.
Netflix and Red are yet to reveal any further details but writer Coben has been sharing his excitement with fans for the show on Twitter.
With his familiar trademark thrills and gripping suspense, with crime at the heart, Stay Close questions how much you really know someone.
He said: "I am so happy and excited to Stay Close (pun intended) with Danny Brocklehurst, Nicola Shindler and Richard Fee — the same team that made The Stranger, Safe and The Five.
"And talk about a dream-come-true cast – Cush Jumbo, an incendiary and awesome talent; Jimmy Nesbitt, a legendary actor I always wanted to collaborate with; and wow, Richard Armitage back again.
"Netflix has been a wonderful home, and from what I've seen so far, Stay Close will be our most gripping and binge-able series yet."
Filming will take place in and around Manchester, with further scenes in Blackpool and the north west.
Richard added: "I can't wait to return to work with Nicola, Danny, Harlan and the team again. I love Harlan's style and this plot and character will be brilliantly challenging.
"At a time when we have remained apart, Stay Close promises to break all the rules."
Stay Close is the latest Netflix project for Harlan Coben, as part of his current five-year deal with the streamer to develop 14 of his titles into film and TV dramas.