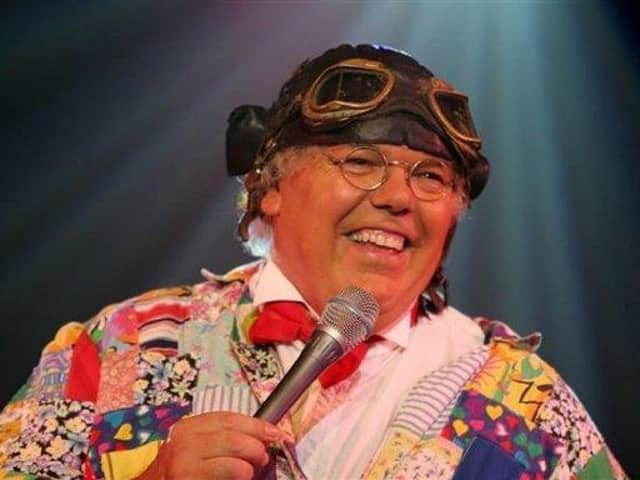 Comedian Roy Chubby Brown will be the first to perform at the newly named Joe Longthorne MBE Theatre at North Pier in Blackpool
The Middlesborough born comic and longtime friend of showman Joe Longthorne will also be the first starring name to appear on the stage of the now named Joe Longthorne MBE Theatre,at North Pier, when he returns to the resort later this month for his stand-up show.
The charity chat show event is set for Saturday June 27 and will be streamed live online for audiences to enjoy . Tickets are available now at https://roychubbybrown.biz/A regular performer around many venues in the resort for many years, Roy said he couldn't wait to get back to the resort, the 75-year-old comedian added: " I just want to entertain people and if we can raise money to help our frontline heroes and my cancer charities at the same time you can't get better than that."
Joe's widower Jamie Moran and the theatre manager who has helped to organise the special event said it would be a night for people to look forward to.
He said: "It's well documented how much Roy loves Blackpool and he has entertained millions of fans there since 1987. Roy will donate a large proportion of the income to front line charities as well as his local cancer charities.
"He has worked tirelessly throughout lockdown keeping everyone entertained with his daily blogs and vlogs and has been " discovered" by the younger generation who adore him.
"His song "When you lose someone you love" has been viewed by over three million on Face book and he himself had a tragedy when his brother in law recently passed away."
The show will feature an intimate chat, performance and give fans an opportunity to ask him questions on the night. The event will start at 9pm on June 27.
Jamie Moran added:"The Sedgewick family who own the pier are delighted to get involved and look forward to the success of the event.
"Blackpool council have been very supportive and we are staying within social distancing rules under their guidance."