Here's how the daughter of the late Les Dawson, reality TV star Charlotte Dawson, will keep her comedian dad's memory alive this Christmas
The daughter of the late comedian Les Dawson said she keeps his memory alive every Christmas by visiting his statue in the garden near St Annes pier.
Wednesday, 11th December 2019, 11:45 am
Updated
Wednesday, 11th December 2019, 1:41 pm
Charlotte, now a reality TV star told a national newspaper: "On Christmas morning, we dress him up and put a hat and scarf on to make him feel warmer."
The 27-year-old added: "Then we go to the chippy, have a pint, and visit the tree in the grounds of the church where mum and dad got married. At Christmas, we always have a little ceremony for him."
Charlotte was eight months old when Les died of a heart attack in 1993, aged 62.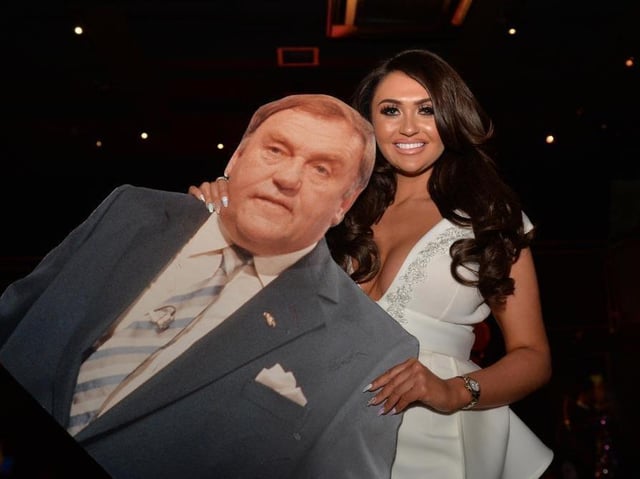 Charlotte Dawson with a cardboard cut out of her comedy legend dad Les at the launch of fashion range Fredafunk in Manchester last year (Picture: Dave Nelson)
And she said: "If I could have said one thing to him, it would have been to stop smoking, eat healthily, and not to work as much.
"He had a bit of a nightmare lifestyle and I would definitely have told him to slow down."