The Fylde and Lancashire bowling family pays tribute to popular and respected stalwart, Hugh Hornby
The Lancashire crown green bowling scene has lost one of its most popular and respected figures in Hugh Hornby, who passed away a week before his 52nd birthday.
Tuesday, 6th April 2021, 12:30 pm
READ MORE: Tributes to great Blackpool sporting all-rounder Bryan Moor
A dedicated player, administrator, historian and author from St Michael's on Wyre, Hugh devoted much of his life to his beloved sport.
A former secretary of the North Lancashire and Fylde County Bowling Association and Fylde County chairman, Hugh also served on the Fylde Federation and was chairman of the Longridge and District Mixed League.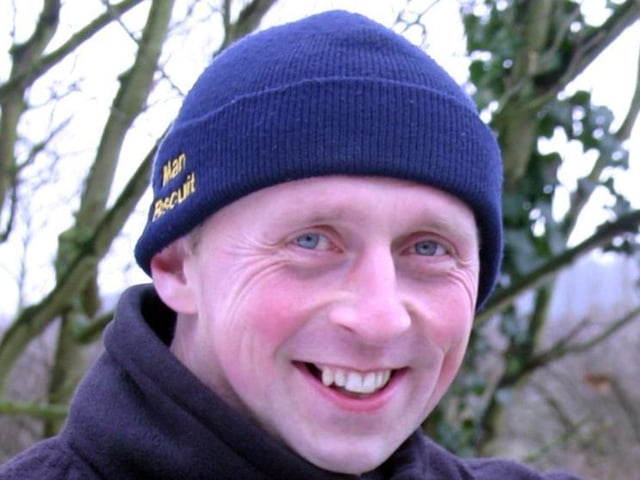 Hugh Hornby: player, administrator, author, historian and a hugely popular figure in Lancashire bowling
He was also a top county player, who represented North Lancashire and Fylde many times, also playing with distinction for the St Michael's and Singleton clubs.
Born in Blackpool, Hugh always resided at the family home in St Michael's except for his years at boarding school (Lancaster Royal Grammar) and Oxford University, where he studied modern history.
Rebecca, one of Hugh's two sisters, said: "He played in leagues in Fylde, Preston, Woodplumpton and Longridge but he was very much a St Michael's man.
"He loved being part of the village. He enjoyed being away to study but missed the bowling, so on leaving Oxford he came home and got involved."
Hugh became a renowned authority on the game and wrote the definitive history 'Bowled Over: The Bowling Greens of Britain', chronicling the sport's development from the 16th to the 21st centuries.
A keen football follower too, Hugh's first book was 'Uppies and Downies: The Extraordinary Football Games of Britain' and he also wrote the 'DK Eyewitness Guide to Football'.
The latter was produced in association with the National Football Museum, where Hugh worked.
His extensive research was invaluable in establishing the museum, which opened in 2001 at Preston North End's Deepdale stadium, and Hugh served as curator until the museum moved to Manchester in 2012.
Rebecca added: "Hugh's love of social history really came to the fore at the football museum.
"He was one of the chief researchers and wrote all the panels on the wall.
"After leaving the museum Hugh had articles published on a variety of subjects, including a series for Lancashire Life about the natural world, and he also worked as a copy editor and proofreader."
It is for his services to crown green bowling that Hugh will be an impossible act to follow around the Fylde and throughout Lancashire.
Peter Jose, chairman of the Fylde Amateur Bowling Association, said: "Hugh was a very popular person and a great enthusiast.
"You could ask him anything about bowling and he would have the answer.
"Hugh was chairman of the North Lancs and Fylde Association and was our Fylde representative.
"You couldn't fault Hugh at all and he was probably the most respected person I've known in bowling. He was also a very good player."
Ricky Cochrane, who is in charge of bowling at Blackpool's iconic Waterloo venue, added: "All aspects of Lancashire bowling – you name it, Hugh was involved in it.
"Everybody has been shocked and saddened by his sudden death.
"Hugh was a true stalwart of the game and a brilliant administrator, fulfilling more roles than I can mention.
"He was also a very good player and fierce competitor. This is exceptionally sad news for the crown green bowling family."
As chairman of the Longridge competition, Hugh had been working as diligently as ever towards its restart after the pandemic.
Fixtures have been postponed as a mark of respect to his family.
Darrel Edwards, president of the Longridge and District Mixed League, said: "Hugh had that bit of magic the top players have, and when he first came to us, we'd go down to the club just to watch him. You'd sit back and enjoy it.
"He was a good opponent too because he was always a fair player.
"If he knew his opponent was struggling, he would always encourage them.
"Hugh was always on hand and would spend time with everyone."