Neil Critchley hopes Sullay Kaikai will play for Blackpool again this season
Neil Critchley is hopeful that Blackpool forward Sullay Kaikai will play again this season.
Wednesday, 11th March 2020, 6:01 am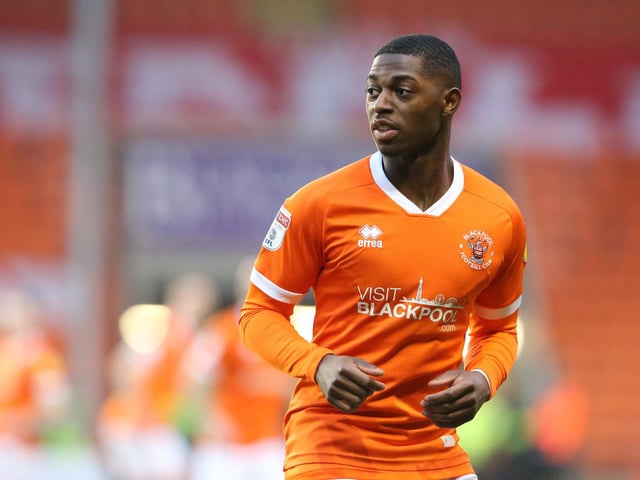 Sullay Kaikia last played at Bloomfield Road against Accrington Stanley on Boxing Day
He had looked set to return a few weeks ago only to suffer a fresh setback in training, but head coach Critchley is hopeful for the former Crystal Palace man.
He told The Gazette: "Sullay is out on the grass and has been for a week or so now, just building up his fitness and doing different exercises with the physio.
"He's in good spirits but obviously slightly frustrated. I've seen Sullay play a lot in his time here and at previous clubs, so I know what an exciting player he is.
"I'm hoping we can have him back on the pitch before the end of the season."
Despite missing chunks of the campaign, Kaikai remains Blackpool's third-top goalscorer with six from his 28 appearances.
Mystery surrounded Kaikai's injury, with former boss Simon Grayson telling The Gazette it was an issue with his groin/abductor.
But it has also been suggested the forward has been struggling with his hip and abdomen.
Critchley added: "That's partly been the problem – getting to the bottom of his issue.
"We think we've found the solution or are close to finding the solution. He's back on the grass, which is obviously a positive sign.
"We just hope now that when he starts to build on his rebab there are no complications and setbacks.
"If there aren't, then I'm hoping we can get him back playing in the team before the end of the season."
One player who is fit and raring to go is Ben Garrity, named in Pool's squad for the first time for Saturday's draw at Fleetwood Town.
The midfielder joined the Seasiders in January from Northern Premier League Premier Division side Warrington Town.
Critchley said:"He's someone I knew before I came in because he played for the local team where I live in Warrington, so I had seen him before.
"I was really impressed with what I saw of him in the recent reserve game and I wanted to reward him for that because I thought he's the type of character I want to base my team around.
"His enthusiasm and his general attitude and application in training have been outstanding.
"I've been really impressed with him in the first few days, so that was a reward for his effort.
"I know he's delighted to be part of the squad and hopefully he can build on that."