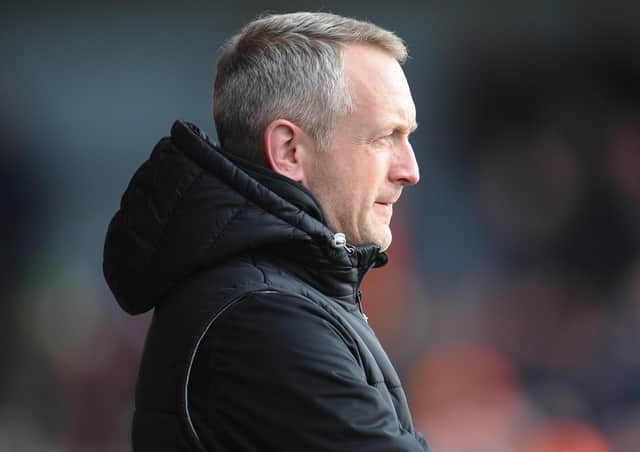 Blackpool head coach Neil Critchley has his players on individual programmes
The players have instead been given individual training programmes to carry out at home.
With games postponed until April 30 at the earliest, the Seasiders have been advised by the EFL to refrain from training until April 3.
"We'd planned on keeping our players training, but we've taken government advice and the advice of the footballing authorities and decided, at this moment in time, that it would be better for our players to be on individual programmes for the next few weeks," head coach Neil Critchley said.
"We'll keep monitoring that and taking advice as we go.
"We've got good staff and we've put the trust in the players. We have communication with the players on a daily basis so they know that we're here to help them.
"The meeting and the rulings came out that there will now be no football games until at least April 30.
"The advice was to refrain from training until at least April 3 and that's what we're now planning to do. We have to be prepared for all different types of scenarios.
"We've spoken to the players and they know what the protocol would be if any of them or their family members started to display any symptoms. We're well covered on that side, but fingers crossed it doesn't come to that.
"Hopefully we can all return at some point being fit, well and healthy."