Back from the bubble for Lancashire's season opener for Matt Parkinson
Matt Parkinson had the unenviable task of being in a bio-secure bubble for three months as he was away with England for the tours of Sri Lanka and India.
Thursday, 8th April 2021, 8:00 am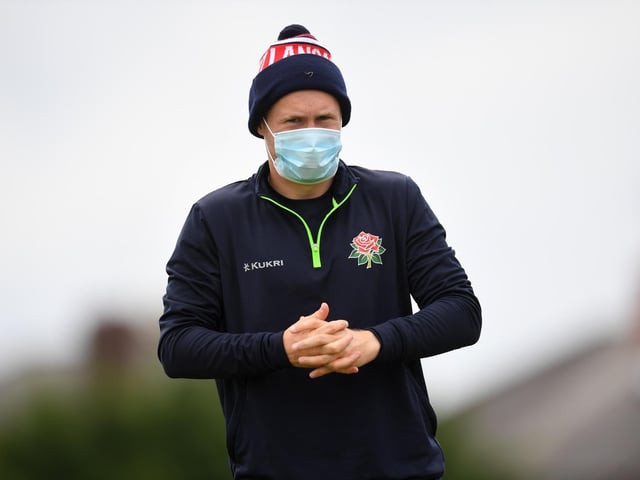 Lancashire's Matt Parkinson. Credit: Getty Images.
Parkinson was with the national side throughout, despite other players leaving the bubble for respite, though he did not actually feature on the pitch.
The 24-year-old struggled more at the start of his time in quarantine as he got used to his new normal, though the most recent tour, in India, wasn't too dissimilar to normal.
He's now back in Lancashire preparing for the start of the County Championship as Lancs host Sussex.
He said: "It was a long winter, stretching from January 2 to late March, but it was good.
"It's absolutely freezing here currently so I think I'd rather be in India.
"I was an expert on the bubble this winter, I didn't actually do a lot of the bubble last summer. I got injured in the white ball bubble.
"The first couple of weeks were weird for me, I know some of the boys who were in it this summer found it a bit easier to quarantine.
"I struggled to start with but I did a fair portion of this winter in a bubble but to be fair you would normally in India.
"That's what a few of the lads who have toured there before have said. It wasn't actually too different.
"I think you'd feel the effect more if you were in Australia, or South Africa, or Sri Lanka, where you would normally crack on. It was tough at times but I had a decent winter."
Although he didn't feature for England over the last three months, there is a lot that Parkinson can take from being around some of the stars of the game.
The leg spinner was named in the squad for the one day games, who are currently ranked number one in the world - also boasting the highest ranked batsman.
Coming up against the best of the best in the nets is something that has helped improve the Bolton-born bowler but he does admit there is frustration from his end that he didn't manage to get a run out.
He's looking to focus his improvement whilst with the England squad into his game at Lancashire.
He said: "There's a little bit of frustration there. I'd like to think I improved as a cricketer in the winter, spending three months in an England squad is amazing.
"To be surrounded by Joe Root, Jos Buttler, Jofra Archer, Ben Stokes and Jimmy Anderson, that sort of level of player. It can only do you good.
"The most disappointing was obviously not playing in the white ball games.
"Having been named in the squad that sort of got my hopes up a bit, having been there for so long. All three England teams are tough to break into.
"I'd like to think that the work I've done there will seep into my game this summer.
"It's probably the hardest thing to judge, whether you're actually improving or not.
"You can get tells from batters and I'd like to think that as it went on at the likes of Root and Stokes, I got better and got more challenging for them.
"It's now up to me to put those learnings in place in the Championship for Lancashire.
"I'd like to think I've improved spending three months with Jeetan Patel and having access to all of the other coaches and my all round game has improved."