Landlords could be forced to upgrade '800,000 homes' under new Levelling Up White Papers - new law explained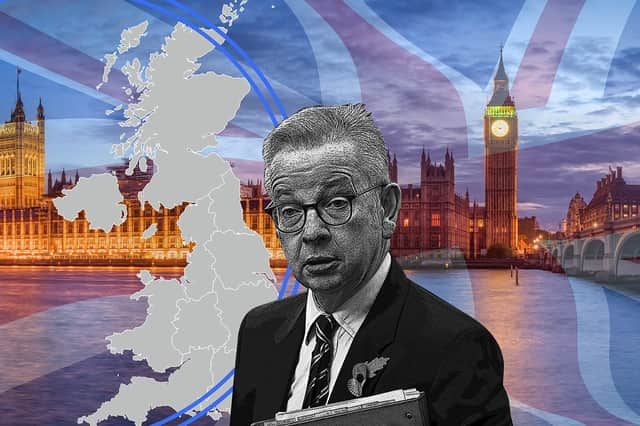 A new law will force private landlords to make their properties a certain standard across the UK, as part of Michael Gove's levelling up agenda.
Some-800,000 landlords will be affected by the new legislation, according to The Times.
Section 21 'no fault' evictions to be abolished
The law will force them to fix homes that aren't currently "safe, warm and in a good state of repair" - under the new Decent Homes Standard.
In the white papers set out on 2 February, the section 21 'no fault' evictions will further be abolished, ending the unfair situation where renters can be kicked out of their homes for no reason.
Ministers will then further consult on introducing a landlords register and will set out plans for a crackdown on rogue landlords - making sure fines and bans stop repeat offenders leaving renters in terrible conditions.
The move has long been campaigned for by the private rented sector and will hope to bring properties in line with "decent" properties owned by councils and housing associations.
The 12 missions to Level Up the UK
It comes as "12 big missions" have been revealed by the government, as part of the levelling up agenda.
The strategy aims to be met by 2030 in order to improve the lives of those outside London and the South East.
One of those 'missions' - mission 10 to be precise - states that renters in the next eight years will have a secure path to ownership - with the number of first-time buyers increasing in all areas.
It's hoped that non-decent rented homes will have fallen by 50%, with the biggest improvements in the lowest performing areas.
New changes set out for the remainder of the decade
Levelling up refers to the government's plan to close the gap between rich and poor parts of the UK.
Boris Johnson put levelling up at the heart of the Conservative's election-winning manifesto in 2019, and it aims to create more opportunities for people and communities that feel they have been left behind.
As part of the series of wide-ranging national "missions", improving public transport and ensuring access to 5G broadband will be enshrined in law.
Labour's Lisa Nandy, criticised the Levelling Up White Paper as being a "series of rehashed announcements" and raised questions over where the money will come from.
She said some of which are so old they were actually originally made by Gordon Brown when he was the Labour prime minister in 2008".
'Rehashed' levelling-up promises
Michael Gove defended the funding as he insisted the government will "change the economic model of this country".
He told BBC Radio 4's Today programme: "What we're doing is we're taking numbers from a Treasury spreadsheet and transforming it into real change in people's lives.
"The Chancellor, in the Spending Review, outlined significant increases in public spending in a range of areas – in transport, in support for local government, in education, and health and social care.
"That was money put in, if you like, in departmental bank accounts, and now we are spending that money and it's being allocated to the mayors and other local leaders who are best placed to drive change in their own communities."
A version of this story originally appeared on NationalWorld.com.