Lancashire weather: Amber heat-health alert issued for most of England as temperatures rise
The heatwave is about to break the record for the most consecutive days with temperatures above 30C in September, the Met Office has said.
Watch more of our videos on Shots! 
and live on Freeview channel 276
Visit Shots! now
The UK Health Security Agency (UKHSA) has issued an amber heat-health alert for all of England, apart from the North East.
The alert, which was issued after the Met Office forecast temperatures exceeding 30C, is set to be in place until 9pm on Sunday (September 10).
A yellow heat-health alert was issued for the North East.
Temperatures in Lancashire are set to be slightly cooler than other parts of the country, with temperatures reaching highs of 27C before dropping to around 17C by Tuesday (September 12).
In Preston, the mercury will reach 27C at around 3pm on Friday (September 8). Blackpool will see highs of around 25C at around the same time.
Dr Agostinho Sousa, Head of Extreme Events and Health Protection at UKHSA, said: "Many of us will welcome the hot weather for the coming days, but it is important to take sensible precautions while enjoying the sun and look out for those who are more vulnerable to the effects of heat.
"We advise you to check on older family members, friends, or neighbours and those with heart or lung conditions.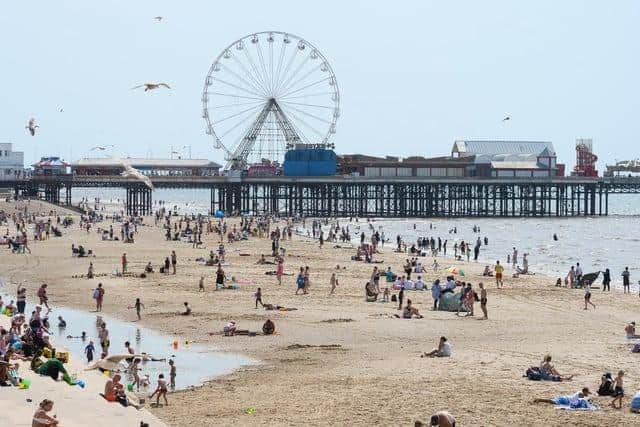 "Staying hydrated and keeping cool is crucial for everyone during hot weather, while enjoying the sun."
Wednesday was the third day above 30C in parts of the country, matching a record seen on four previous occasions, most recently in 2016.
The high temperatures were expected to continue through the weekend, peaking as high as 33C on Saturday, which is likely to be the hottest day of the year.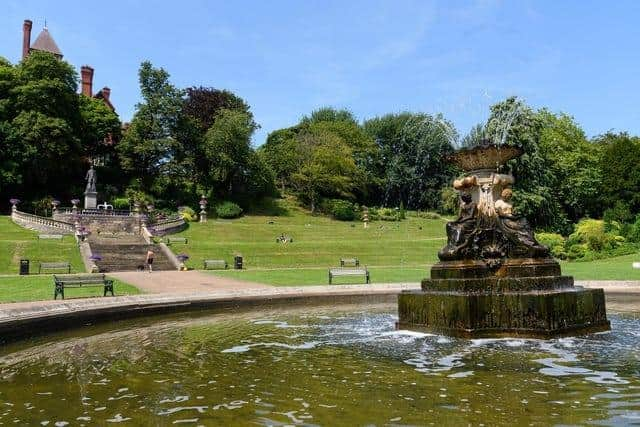 Stephen Dixon of the Met Office said temperatures above 30C in September are uncommon but not unheard of – the month's highest daily temperature reading was 35.6C in 1906 – but the length of this heatwave is particularly unusual.
Climate change makes heatwaves hotter and longer and the changing patterns in the UK's weather are consistent with scientific forecasts.
Mr Dixon said: "On four occasions in Met Office climate statistics has September had three consecutive days of temperatures above 30C.
"Including (Wednesday), we're up to three on this event and expect to exceed 30C (on Thursday). This would be the most consecutive days of temperatures above 30C in September."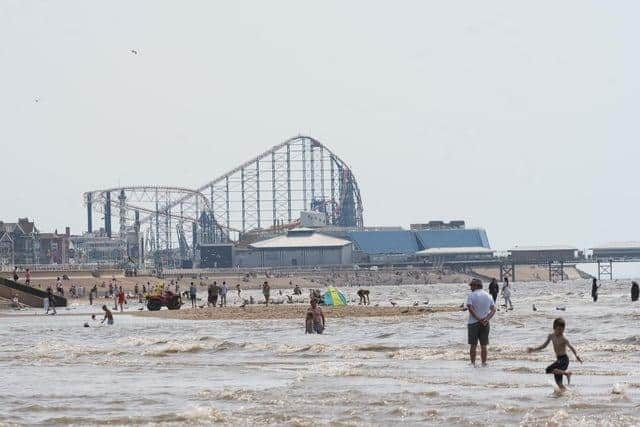 Clear and settled conditions have also given rise to glowing sunsets and hazy dawns as dust from the Sahara is blowing north in the atmosphere.
The plume was captured on satellite imagery moving across the Mediterranean and stretching for more than 1,200 miles on its way to the UK and Scandinavia.
It is contributing to worsening air pollution this week, with hot, still weather known to also increase ground levels of harmful ozone.
Mr Dixon said: "Saharan dust is one factor in the air quality forecast.
"Moderate levels of air pollution are expected across the UK on Saturday, with some high levels also likely for central and eastern parts.
"Air pollution levels will look to reduce from Sunday, as we start to transition to this more unsettled picture from the north west."