Blackpool weekend weather forecast: Watch our roundup for the resort ahead of bank holiday Monday and Star Wars filming in Cleveleys
Here's your weekend weather round up for Blackpool and the Fylde coast as we enjoy another bank holiday weekend - and Star Wars is rumoured to begin filming in Cleveleys.
Friday, 30th April 2021, 11:37 am
Updated
Friday, 30th April 2021, 11:38 am
This week has seen some sporadic bouts of rain. but nothing too heavy and the sun has made an appearance every day.
Temperatures have remained fairly cool, and will continue to do so throughout the weekend, with an average of 10°C expected until Tuesday.
According to the Met Office Friday afternoon will see more cloud moving in, but Friday morning was bright and sunny.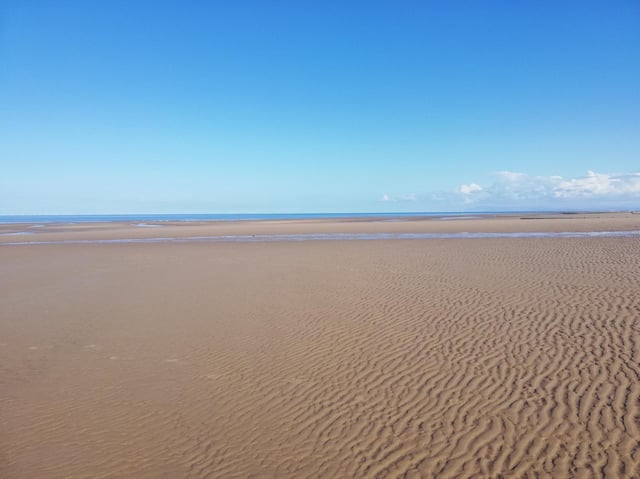 Cleveleys beach, where Star Wars is rumoured to begin filming on Saturday, May 1.
On Saturday, we can expect sunny intervals throughout the day until early evening, when it will become cloudier. The Met Office has forecast the sun to appear at its best between 3m and 6pm.
Sunday will stay dry but cloudy, with maximum temperatures of 11°C.
Unfortunately, bank holiday Monday looks as though it might be somewhat wetter than the previous days, as light showers are expected throughout the morning, with heavier rain at around 4pm.
Light showers are also expected by late morning on Tuesday and Wednesday next week.
The talk of the town this week has been the arrival of production crews on Jubilee Gardens car park next to the Venue in Cleveleys.
Lancashire County Council issued a notice to residents affected by road closures, referencing "Cleveleys Pilgrim filming project," which is believed to be the new 12-part series Andor, due to be released on Disney+ in 2022.
The prequel series tells the story of the rebel spy Cassian Andor, and was confirmed by Disney CEO Bob Iger late last year, with Mexican actor Diego Luna set to reprise his role as Andor.
Friday: Sunny, becoming cloudier in the afternoon. Maximum temperature 9°C.
Saturday: Sunny intervals throughout the day, staying dry. Maximum temperature 10°C.
Sunday: Sunny intervals through the day with clouds coming in by nighttime. Maximum temperature 11°C.
Bank Holiday Monday: Cloudy, changing to light showers by late morning. Showers expected for the rest of the day. Maximum temperature 10°C.
Outlook for Tuesday and Wednesday:
Similar conditions for both days, mostly sunny intervals in the mornings with light showers by lunchtime.
The Blackpool Gazette is more reliant than ever on you taking out a digital subscription to support our journalism.
For unlimited access to Fylde coast news and information online, you can subscribe here.