Blackpool weekend weather forecast: Watch our roundup for final weekend of 'stay at home' lockdown rules before rule of six returns
Here is your weekend weather roundup - can we expect nice weather for our first meet-up with friends when the rule of six comes back in on Monday?
Friday, 26th March 2021, 10:09 am
Updated
Friday, 26th March 2021, 2:36 pm
This weekend will be the last one with the "stay at home" rules in place - all being well - as the Government's roadmap out of lockdown sees the return of the rule of six from Monday.
Up to six people can meet up outdoors for a leisurely stroll in the park, or for a game of tennis as outdoors sports facilities reopen.
You may want to take an umbrella to an outdoor reunion before Wednesday, though, as rain is anticipated to start on Sunday and continue into next week, according to the Met Office.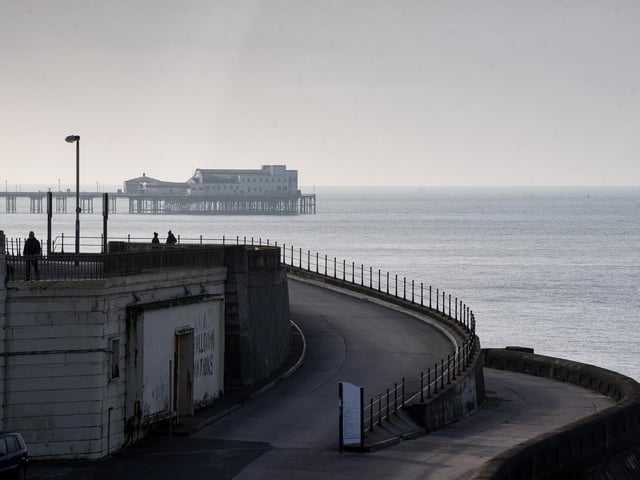 The Met Office has forecast rain for this weekend, but the sun will come out later on next week in time for Easter. Photo: Daniel Martino/JPI Media
However, this weekend will be cloudy for most of the day on Saturday, with heavy showers on Sunday and lighter rain on Monday and Tuesday.
The weather will make a welcome improvement from Wednesday, with sunnier days set to hit the Fylde coast until after the Easter weekend.
Looking ahead to the bank holiday weekend, the forecast looks much brighter - with sunny spells over Easter and for several days after.
It's still not too late to take advantage of our March offer - 50 per cent off your first six months of a digital subscription to The Gazette.
For just £3.49 for the first six months of our digital plus subscription, you can get unlimited access to our website with fewer ads and puzzles - and access to our newspaper edition app.
Met Office forecast in full
Friday: Heavy rain throughout the morning, brightening up by midday and a couple of light showers during the afternoon. A cloudy evening, with more light showers overnight. Maximum temperature 9°C.
Saturday: Light showers earlier in the morning, turning cloudy by 9am, which will continue throughout the rest of the day. Maximum temperature 9°C.
Sunday: Heavy showers all day, with blustery wind gusts reaching up to 40mph in the morning. Maximum temperature 10°C.
Outlook for Monday and Tuesday:
Warming up slightly on Monday, with highs of 13°C. Light rain will continue through the day until Monday evening, when it will become dry but cloudy.
Cloudy skies throughout Tuesday, with maximum temperatures of 12°C.
The Blackpool Gazette is more reliant than ever on you taking out a digital subscription to support our journalism.
For unlimited access to Fylde coast news and information online, you can subscribe here.