Blackpool weather forecast: Heavy rain set to batter resort this weekend as Storm Antoni sweeps across UK
Heavy rain and strong winds are set to hit Blackpool this weekend – but the weather is set to improve on Sunday.
Watch more of our videos on Shots! 
and live on Freeview channel 276
Visit Shots! now
Last month was the UK's sixth wettest July on record, with an average of 140.1mm of rain across the month.
Blackpool also recorded 200.8mm of rain in July, but forecasters believe a change in the weather will not come until the second half of August.
Lynn Williams, who is also the cabinet member for tourism, said: "We get so much more footfall particularly on the promenade when the sun's out because it's so glorious … it's OK but we need a bit of sunshine or drier days."
Storm Antoni, the first to be named by the Met Office this season, is to bring "unseasonably strong" winds and heavy rain to the UK on Saturday.
Sunday is set to be a slightly better day, but rain is forecast between 10am and 4pm.
Here's the weather forecast for this weekend: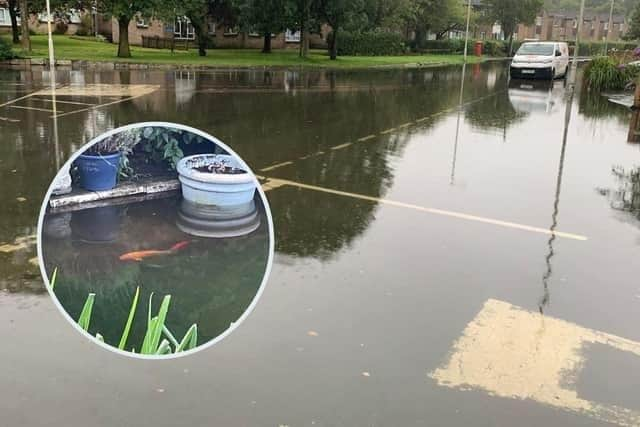 Hour-by-hour forecast for Saturday, August 5:
1am – Cloudy – 10% chance of rain – 15C
2am – Cloudy – 20% chance of rain – 14C
3am – Heavy shower – 80% chance of rain – 14C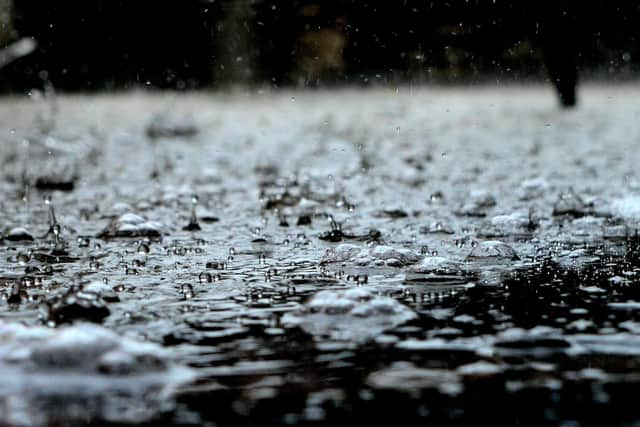 4am – Heavy shower – 80% chance of rain – 13C
5am – Heavy shower – 80% chance of rain – 13C
7am – Heavy rain – 90% chance of rain – 12C
8am – Heavy rain – 90% chance of rain – 12C
9am – Heavy rain – 90% chance of rain – 12C
10am – Heavy rain – 90% chance of rain – 12C
11am – Heavy rain – 90% chance of rain – 12C
Midday – Heavy rain – 90% chance of rain – 13C
1pm – Heavy rain – 90% chance of rain – 13C
2pm – Heavy rain – 80% chance of rain – 13C
3pm – Heavy rain – 80% chance of rain – 13C
4pm – Heavy rain – 80% chance of rain – 14C
5pm – Heavy rain – 80% chance of rain – 14C
6pm – Heavy rain – 80% chance of rain – 14C
7pm – Light rain – 50% chance of rain – 14C
8pm – Light rain – 50% chance of rain – 13C
9pm – Cloudy – 10% chance of rain – 13C
10pm – Partly cloudy – More than 5% chance of rain – 13C
11pm – Cloudy – 10% chance of rain – 13C
Outlook for Sunday, August 6
1am – Clear night – More than 5% chance of rain – 12C
4am – Cloudy – 10% chance of rain – 12C
7am – Sunny intervals – 10% chance of rain – 13C
10am – Cloudy – 40% chance of rain – 15C
1pm – Light shower – 30% chance of rain – 16C
4pm – Light shower – 40% chance of rain – 17C
7pm – Sunny day – 10% chance of rain – 16C
10pm – Clear night – 10% chance of rain – 14C