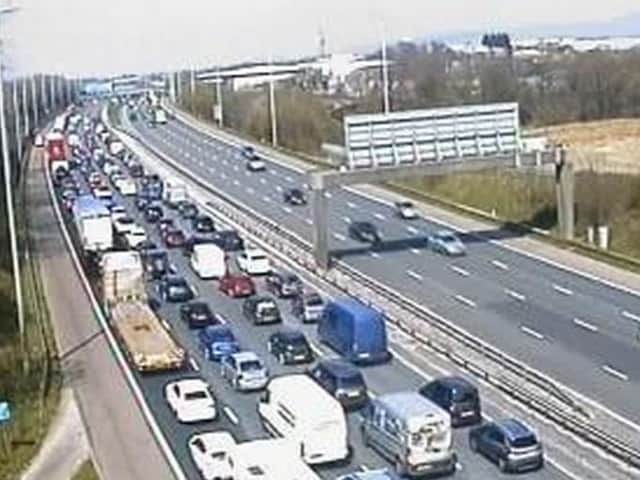 Traffic on the M6 today after aa crash. Picture: Highways England
Traffic is queuing on the northbound carriageway towards the M55 due to the crash between junction 31a for Longridge and junction 32 for the M55 Broughton Interchange and Blackpool.
The first two lanes have been closed.
The incident was first reported just before 1.10pm today. The air ambulance was due to attend.
Highways England tweeted: "Traffic Officers, Lancashire Road Police, Lancashire Fire and Rescue Service, and North West Air Ambulance are on their way to the area."
"Lanes one and two (of four) are closed."