REVIEW: The Thirty Nine Steps, Lowther Pavilion
Fylde Coast Players come up with a witty spoof of a spoof in this stylish production.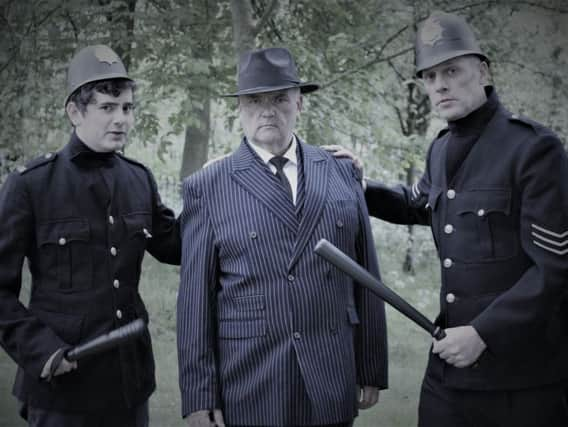 There is only a passing resemblance to John Buchan's 1915 adventure novel or Hitchcock's film, as director Heather Cartmell populates the action with characters who are always a parody of themselves.
Kieran O' Doherty, on stage throughout, is first-class as alleged murderer Richard Hannay on the run and is excellently supported by Andrea Cave and Emily Cartmell.
The action moves in a mad-cap chase from the London Palladium to the Scottish Highlands via the Forth Bridge and back again and it is the clever way this is handled which provides much of the amusement.
Mime, slapstick, parody and spot-on use of stage effects and men in macs moving the scenery all contribute to the feeling of ridiculouness.
Paul Lomax and Andy Cooke, each playing several roles, are funny both vocally and physically, particularly as the Compere and Mr. Memory at the Palladium.
Don Green and Tim Greenwood make the most of their German and Scottish accents respectively and there is fine work from Maureen Calverley.
A large opening night audience quickly latched on to the farcical wave length and were richly entertained.