£2 disposable barbecue causes over £100k worth of damage and leaves Lytham family homeless for two years
A Lancashire resident has described his experience of seeing his house go up in flames as a result of a £2 disposable barbecue.
Watch more of our videos on Shots! 
and live on Freeview channel 276
Visit Shots! now
Paul O'Brien placed a disposable barbecue, which "felt cold" to the touch, in a wheelie bin after watching England play in the world cup back in June 2021.
As the family went to bed, the ashes from the barbecue continued to smoulder throughout the night before igniting.
The fire spread to the fence, his car and eventually to Paul's house in Trafalgar Place at "astonishing speed".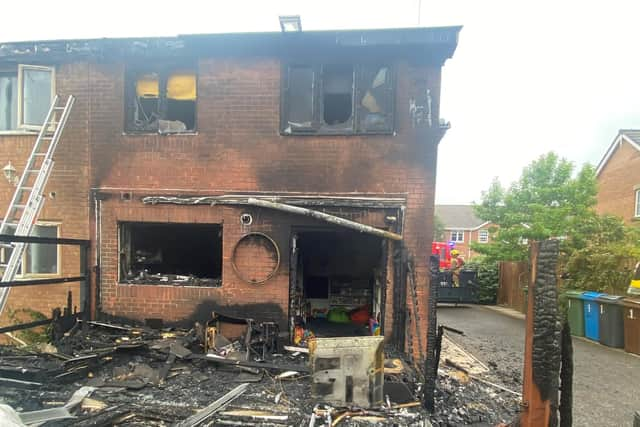 At 5am, Paul opened his eyes to discover his house was alight after being woken up by a knock at his door and a crackling noise.
Paul, his children, and girlfriend were able to escape safely, but they had to watch as their home was engulfed in flames.
"The barbecue felt cold when I put it in the bin," Paul said.
"I thought I knew how long the coals could smoulder for. I was wrong.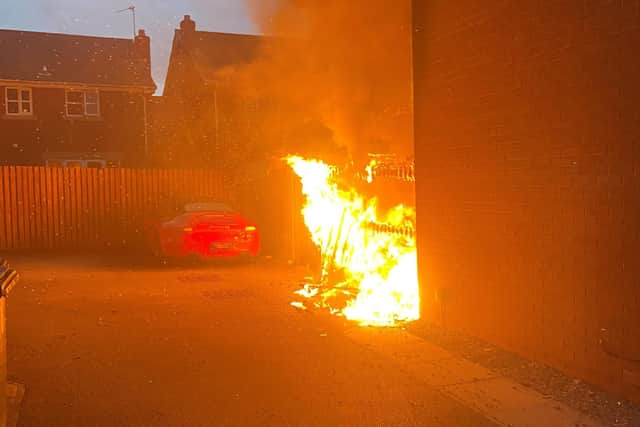 "So if you do use one, submerge it in water to be certain it is no longer burning.
"A £2 barbecue caused over £100,000 of damage to my home."
Crews were at the scene for 11 hours and used three hose reels, a triple extension ladder and two thermal imaging cameras to extinguish the flames.
The fire caused over £100,000 worth of damage, placed the family in temporary housing for two years and caused them to lose nearly all of their possessions.
The family recently moved back into their home, and Paul became an on-call firefighter at Lytham Fire Station.
Paul says the role gives him the opportunity to give back to the community after his own experience.
Lancashire Fire and Rescue Service wants to raise the awareness of the risks associated with disposable barbecues
The waste from hot coal items including fire pits and barbecues can remain hot enough to cause a fire for far longer than people realise.
A fire can quickly start and get out of control, so it is vital you thoroughly extinguish all flames before leaving or going to bed for the night.
LFRS also issued the following advice:
- Do not place it near fence panels, decking, or garden furniture.
- Keep a hosepipe or bucket of water handy to extinguish any unintended fire.
- Do not place hot coals in the bin – let them cool where they are overnight.
- Douse and submerge all hot ashes in water before putting them in the bin.