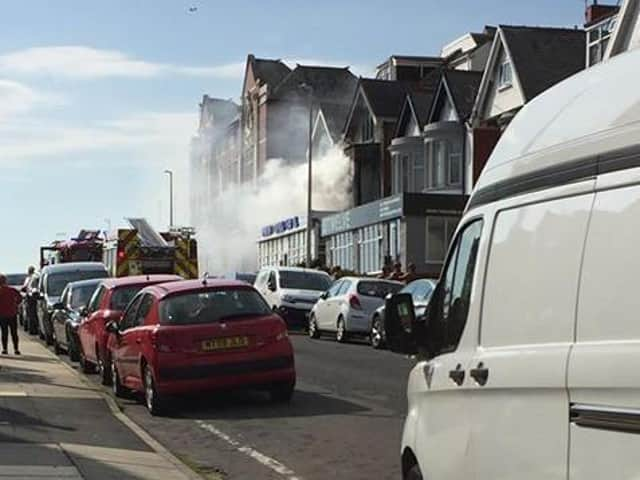 Smoke is seen billowing across North Promenade. Picture: Lewis Gislam
Four fire engines and an aerial ladder platform from Blackpool, South Shore, St Anne's and Bispham attended the incident on King Edward Avenue
Crews equipped with breathing apparatus used two jets, a ventilation unit and a thermal imaging camera to extinguish the fire.
The fire sent smoke billowing across North Promenade, where traffic was stopped for a time, as shown on this picture from reader Lewis Gislam, taken shortly before 5pm.
An eyewitness said there had been substantial damage to the first floor of the building.