Wyre Council set to appoint mental health champion
A mental health champion is being introduced in Wyre, after talks last year determined it would benefit the council and wider community.
Friday, 7th May 2021, 12:30 pm
Updated
Friday, 7th May 2021, 12:38 pm
Coun Julie Robinson will be appointed as Wyre Council s mental health champion until elections are held in May 2023, the agenda for the upcoming full council meeting next week showed.
Council chiefs will discuss the role of mental health champion during the meeting, and determine "effective arrangements to ensure that awareness and knowledge of mental health issues is promoted across the borough."
The move comes following a campaign by a group of national charities, The Mental Health Challenge for Local Authorities, which aims to encourage councils in England to appoint one of their elected members as a champion for mental health.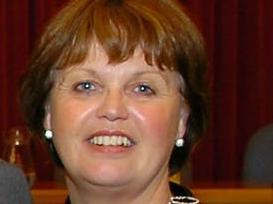 Coun Julie Robinson is set to be appointed as Wyre Council's first mental health champion.
Over 100 local authorities in the country have now appointed a champion, with Wyre following suit.
Andy Bell, Centre for Mental Health deputy chief executive, said: "Local authorities have a big role to play in promoting better mental health for all of us and in securing a fairer chance in life for people with mental health difficulties.
"Member champions across England are now advocating for mental health in council policies and strategies, building partnerships with health services, schools and businesses, and working with their communities to help to combat stigma and improve understanding."
Documents showed Coun Robinson's role as mental health champion would be to support residents to access mental wellbeing benefits, to help remove the stigma of mental health and to promote discussion about it within the council and in local communities.
The champion will also be responsible for playing a part in helping to signpost people for professional support and promoting activities that make a positive contribution to mental health.
The authority declined to comment ahead of an official announcement following the meeting on May 13.