Town hall pay tops £1m for Blackpool Council's management team
Blackpool Council has paid out more than £1m to its nine top earners for the second year running, the latest figures show.
Wednesday, 7th April 2021, 9:31 am
Nine town hall directors received remuneration worth more than £100,000 in 2019/20 including pension benefits, with the council's top earner being chief executive Neil Jack who took home £158,000.
While the number of directors on top pay is the same as the previous year, the total outlay has risen to £1,073,140 from £1,061,053 in 2018/19.
The figures, which are published as part of the council's annual accounts, have been highlighted by pressure group the Taxpayer's Alliance in its annual 'town hall rich list'.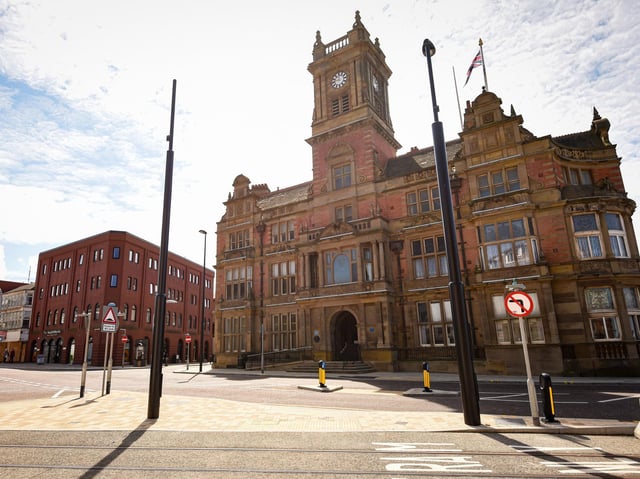 Town hall pay is under scrutiny
They come as residents are faced with higher council tax bills. In Blackpool, council tax has increased by the maxiumum 4.99 per cent with the charge for an average band D property up by £97 to £1,997 from April.
Mr Jack's salary increased to £143,485 from £141,297, with total remuneration of just over £158,000, down from a total package of £162,000 last year.
Remuneration packages earned by the town hall's senior management team include pension benefits and other bonuses, which in some years include election fees.
Blackpool Council leader Coun Lynn Williams said salaries of all the council's senior staff were "appropriate".
She said: "The details of chief officer salaries are available on our website and have been for a number of years. In addition to those mentioned in this report, there is a list of all job roles where the salary is in excessive of £50,000.
"Salaries are set at the appropriate market level and are necessary to ensure that we attract and retain the right staff.
"The last year has shown us more than ever before how important it is to have staff who can run services effectively under exceptional pressure ensuring our local residents are supported and protected."
But Coun Tony Williams, leader of the Conservatives on the council, said residents would question the high salaries.
He said: "Compared to some other similar sized authorities Blackpool Council staff are actually in the lower end of the pay scale.
"However local economy including house prices, private sector pay and other living costs can account for some of the differences in council wages in the UK.
"To add insult to injury Blackpool Council recently raised the council tax by a whopping five per cent which has annoyed local residents many of whom were already struggling."
Other high earners include director of resources Steve Thompson with a salary of £103,413 and a total package of just under £121,000, and director of public health Dr Arif Rajpura on £120,000 and a total package just under £137,000.
Four further senior managers earned salaries of more than £100,000 including director of communications and regeneration Alan Cavill (£103,695), director of governance and partnership services Mark Towers (£100,044), director of community and environmental services John Blackledge (£100,044), and director of children's services Diane Booth (£105,762), who retired at the end of March.
Their take home packages were further boosted by pension benefits.
Although earning salaries less than £100,000, director of adult services Karen Smith took home a total package of £112,705, and director of strategy and assistant chief executive Antony Lockley took home £101,645.
Research by pressure group the Taxpayer's Alliance has found across the country 2,802 council staff received total remuneration of over £100,000 in 2019/20, an increase of 135 over the previous year.
Chief executives of Fylde and Wyre councils are also among those earning more than £100,000.
Allan Oldfield at Fylde earned £102,000 (total package £117,000), while Garry Payne at Wyre earned £106,131 (total package £122,980).
John O'Connell, chief executive of the TaxPayers' Alliance, said: "Taxpayers facing huge and hated council tax rises want to know they are getting value for money from their local authority leadership.
"At the onset of the coronavirus crisis, thousands of town hall officials were taking home huge sums.
"While councils were plunged into tackling the pandemic, many staff will have more than earned their keep, but households have nevertheless struggled with enormous and unpopular council tax rises.
"These figures shine a light on the town hall bosses who've got it right, and will enable residents to hold those who aren't delivering value for money to account."
* Thanks for reading. If you value what we do and are able to support us, a digital subscription is just £1 for your first month. Try us today by clicking here