This is how many homes in Blackpool, Fylde and Wyre are empty
More than a million homes across England were unoccupied last year - four percent of the total number of dwellings in the country.
Watch more of our videos on Shots! 
and live on Freeview channel 276
Visit Shots! now
The startling statistic is contained in a new report by the Local Government Association (LGA), which also reveals that the number of empty properties nationwide has risen by almost 10 percent in just five years - adding nearly 60,000 to the total.
Recently-released government data shows that, as at the start of last month, 1,389 homes in Blackpool had lain empty for at least six months. In Fylde and Wyre, the figures were 599 and 128, respectively.
Blackpool and Fylde councils have made use of legislation that allows them to charge a council tax "premium" on long-term empty properties in order to discourage the practice.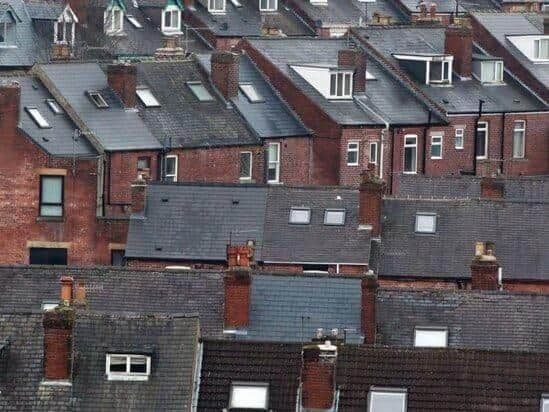 The two authorities double the bill on a home that has been empty and unfurnished for two year or more, trebles it when five years have elapsed and quadruples it if a dwelling is still empty after a decade.
However, the LGA report makes a series of recommendations about other steps that local authorities could take - including adopting a "proactive" approach to tackling the problem and also creating a standalone database within which details of empty homes data are stored or monitored. Fewer than half of councils across England currently have such a system.
Cllr Darren Rodwell, Housing spokesperson for the LGA said: "At a time when we face a chronic housing shortage across the country, it is wrong for so many homes to be left empty. Councils work hard to address the issue, but the existing measures are clearly falling short.
"This report, and the best practice proposals and recommendations within it, aim to support councils in their efforts to reduce the numbers of empty homes, increase housing supply, encourage inward investment, and provide a better quality of life for residents and neighbours affected by the issues empty homes cause.
"Councils share a collective national ambition to tackle local housing challenges. The government should also support this ambition by using [this week's] Autumn Statement to implement our six-point action plan so that councils can resume their historic role as a major builder of affordable homes."
Adam Cliff, Secretary and Policy Lead for the Empty Homes Network descrived empty homes as "a hugely wasted resource".
He added: "At over one million empty homes nationally, this figure represents the equivalent to the number of total dwellings in the city of Manchester.
"At a time where the demand for housing is so high, working to bring empty homes back into use can not only support meeting this need, but can encourage inward investment, improve communities and enhance the lives of those who currently live near empty homes.
"This report aims to set a standard from which councils can build a solid foundation to deal with empty homes and provides practical and evidence based ideas which will undoubtedly prove useful to councils and their officers.
"While the numbers across all empty homes categories have shown an increase over the past five years, the report aims to address this by equipping councils and officers with tools to assist in data cleansing, case progression and the overarching empty homes journey through the case progression flowchart."