Praise for vaccine rollout at Poulton's Civic Centre
Fleetwood residents have praised the Covid-19 vaccination service hosted at Wyre Council's Civic Centre in Poulton, a GP survey revealed.
Friday, 5th March 2021, 3:05 pm
The Civic Centre on Breck Road in Poulton has been used by the NHS as a vaccination site to enable GPs across Wyre to vaccinate as many residents as possible.
At recent jabs clinics, the site welcomed Fleetwood Primary Care Network, which asked patients to take part in a survey to find out how well the rollout was working.
Residents gave "overwhelmingly positive feedback," Wyre Council said, with a rating of 4.8 out of five for the jabs centre.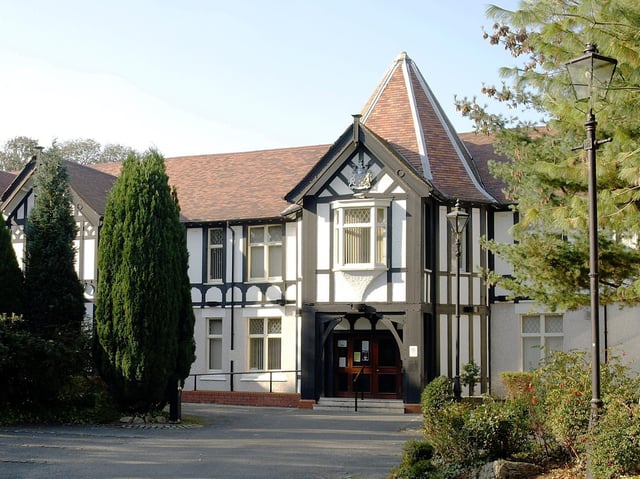 The Civic Centre in Poulton.
Almost all of the patients asked felt the service was "very good" or "good."
And when asked how friendly and helpful staff were, 97 per cent of patients said "extremely," with the remaining three per cent stating "very."
Some 99 per cent of patients also said they would be happy to attend another appointment at the Civic Centre.
Helen Dingle, Fleetwood primary care network lead, said: "We are really grateful to Wyre Council and our colleagues in Poulton who were able to host us on several occasions.
"The patients who received vaccinations on the site and completed our survey had only nice things to say and that is testament to everyone involved, from marshals to volunteers."
The survey results came as NHS England's weekly figures showed that 51,321 of patients under Fylde and Wyre CCG aged 65 and over had been vaccinated.
Paul Maynard, MP for Blackpool North and Cleveleys, also said he had been pleased with the vaccine rollout at the Civic Centre, and praised staff for their hard work.
He said: "I am proud of the vaccination effort which has been made locally, meaning more than 30 per cent of adults have received their first dose.
"The constituency has been one of the best performing in the country, in no small part down to the effort of practice staff, local authority partners and our vaccine taskforce representatives.
"I have been impressed by the efficiency of the operations I have seen and I know many constituents are delighted with how the programme has been handled at venues like the Civic Centre."
Garry Payne, chief executive of Wyre Council, said: "We're doing everything we can to help support the NHS and their rollout of the Covid-19 vaccinations, and we're pleased to be able to offer our Civic Centre as a vaccination site.
"This is fantastic feedback from our residents and we'd like to thank everyone who has taken up their invitation to be vaccinated so far.
"Wyre's COVID-19 rates continue to stay low and that is a testament to our residents sticking to the Government guidance.
"We still have a long way to go, so let's keep going.''