Personal trainers must pay to use council's outdoor spaces and beaches in Wyre under new permit scheme
A new permit scheme has been launched to charge fitness industries and personal trainers to use council land, including the beach.
Monday, 12th April 2021, 6:02 pm
The new permits, costing £25 per year, will last for a year and "authorise each organiser use of a specified location for fitness or wellbeing activities in accordance with the terms of the permit."
The scheme, introduced by Wyre Council, is required for fitness professionals who intend to provide "instruction or recreational fitness or health activities on Wyre Council land, including the beach" the council said.
Personal training, physical fitness, martial arts, circuit training, the use of outdoor gym equipment and other similar activities that promote health and wellbeing require a permit.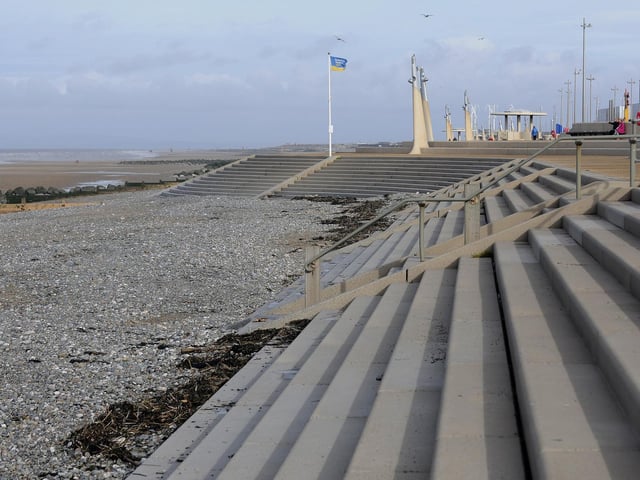 Cleveleys beach. Photo: Daniel Martino/JPI Media
They will be limited per year, and will be issued depending on various factors.
Permits are required for those using council land for a commercial purpose, but not for sports clubs with existing agreements with the council.
A spokesman for Wyre Council said: "If you intend to provide instruction or recreational fitness outdoors, the permit provides a simple and easy process for anyone wanting to use the council's land. The land is there to be used and the council want to encourage more people to use it safely.
"The purpose of the permit is to ensure the safe use of open spaces and that they are protected for all to use, whilst allowing visitors to Wyre's parks and a range of environments across Wyre.
"The permit ensures that organisers or trainers hold an appropriate qualification, are fully insured and have liability for the safety of the participants. A permit is required for all activities that are operated on a commercial basis.
"Permits and locations will be limited in any calendar year and the number of permits issued by the council will be determined by usage and demand in an area, the number of permits already approved in the area, and possible conflicts with other users."
Permits apply to the following sites:
Cottam Hall playing field (Exceptions: not the fenced Poulton Town FC football pitch, or the marked pitch areas on a Saturday or Sunday or evenings from 5-9pm as these will be booked by sports clubs. Not the cricket square while in season)
Jean Stansfield and Vicarage Park
Civic Centre playing field (Exceptions: not the marked pitch areas on a Saturday or Sunday or evenings from 5-9pm)
Church Road playing field
King Georges playing field (Exceptions: not the marked pitch areas on a Saturday or Sunday or evenings from 5-9pm as these will be booked by sports clubs)
Memorial Park – do not use area around Cenotaph
Marine Hall Gardens – do not use bowling green
King George V playing field (Exceptions: not the marked pitch areas on a Saturday or Sunday or evenings from 5-9pm as these will be booked by sports clubs)
Derbyshire Road open space, Garstang
Canterbury Avenue open space, Garstang