Kirkham awarded £6.29 million by the Government to revitalise high street and town centre
Kirkham town centre is set to be revitalised after it was awarded £6.29 million by the Government.
Saturday, 26th December 2020, 7:02 pm
The news was announced today by Secretary of State for Housing Communities and Local Government Robert Jenrick that the bid, which was submitted by Fylde Council and supported by MP Mark Menzies, was judged to be "good value for money" and he urged the authority to move quickly to get the funds released so work can begin.
Mr Menzies, MP for Fylde, met with ministers throughout the process to make the case for the Kirkham bid, which includes buying key buildings with low or no occupancy and regenerating them, introducing more housing in the town centre, and creating both a community hub and a skills centre.
Traditional shop fronts are now set to be restored with buildings refurbished and public spaces also enhanced.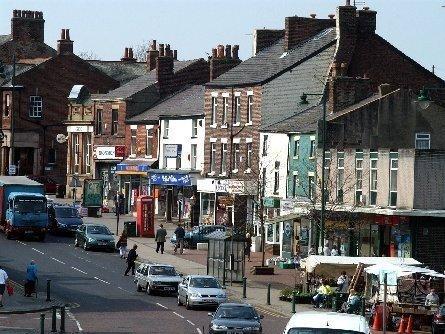 Kirkham has been awarded more than £6 million to revamp the town centre
Following the announcement, Mr Menzies said: "Kirkham now has more than £10 million in Government funding to improve the town centre.
"I spoke to ministers throughout this process to make the case for the town – we can now repurpose empty buildings, replace redundant ones and create a real community hub which will be more attractive to businesses and visitors.
"Kirkham is a wonderful town and the loss of its banks was a devastating blow – we can now concentrate on improving the retail offer while bringing in new community elements, all of which will attract more people into the town.
"I'm delighted the minister recognised he merit in both the heritage bid and the high street bid – together these funds will make a real difference."
In his letter to Mr Menzies, Mr Jenrick wrote: "It is vital that we continue to support our town centres and high streets, so we can once again see them bustling and thriving. We recognise the profound impact COVID-19 is having on the businesses and communities that make them successful and that is why we have already provided a substantial £2bn support package.
"But there is now, and will be evermore so once Covid-19 is in full retreat, an immense challenge ahead. It will require imagination, coordination and cooperation between the public and private sectors, all the planning flexibilities we can provide and of course capital.
"I am therefore delighted to confirm your business case met the gateway criteria, and our assessment concluded it demonstrated overall good value for money. We would therefore like to make you an in-principle funding offer of £6,290,831 to invest in Kirkham supporting you to deliver a much-needed boost to your high street at this challenging time.
"My Department is ready to move at speed to ensure projects can get underway quickly."
The funding news was welcomed Coun Liz Oades, Mayor of Kirkham.
She said: "This is tremendous news for our town and will hopefully allow us to move forward as a vibrant and exciting town centre, our plans are online and we hope that many people will view them and feed into our consultation, to enable us to get as many ideas as possible which can be fed in the plans.
"A great deal of work has been done by many people to ensure our success and I would like to thank each and every person who has fed into the bid so far, Fylde Council Officers and Members, the Business Group, our MP and the Town Council, to name but a few.
"This is a wonderful start to the New Year for Kirkham after such a difficult 2020, we hope to move forward to regenerate our wonderful town and we hope it will truly be a very Happy New Year."