XL Bullies: people of Lancashire react to the banning of the dog breed
This week, Prime Minister Rishi Sunak announced he plans to ban the American XL Bully dog breed by the end of a year following a spate of attacks.
Watch more of our videos on Shots! 
and live on Freeview channel 276
Visit Shots! now
Sunak's announcement comes after a video of a young girl and two men being attacked by an XL bully cross in Birmingham went viral, sparking a nationwide debate on the issue.
The Lancashire Post and Blackpool Gazette both asked its readers if a ban was the "right decision" and over 100 people were quick to answer.
Find out what both sides of the argument say below: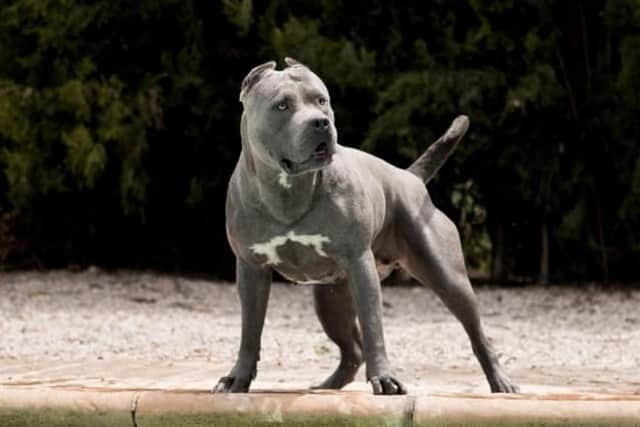 Banning is not the answer
Stephen Sprules: "this is nothing to do with dog breeds this is down to the owners. people should have to go through checks and training on how to handle dogs especially ones that could be seen as dangerous breeds as they put it."
Jordan Winstanley: "No absolutely not. I've just read a comment about comparing murderers to ourselves and its absolutely true, just because one human kills doesn't mean we all kill or harm others! And the same goes for dogs, it is down to their owners in the way they bring them up. It's unfair to label the whole breed as 'dangerous'."
Vicky Barnes: "Appreciate there have been a spate in devastating attacks but you have to put the blame on the owners !!! No dog is born aggressive - people train them that way - stop the backyard ghetto wannabe gangsters who breed and train to sell fighting machines"
Helen Baker: "It's the owners who are to blame not the dogs,some of the nicest, softest dogs I know are American bullies. They could bring back dog licences possibly? IMO owners should have to complete a course with their dogs. There's many puppy training schemes all over the place. That's just my opinion though"
Jenni Cameron: "Nope wrong decision any dog has the potential to attack and kill, when are they going to look at who's owning them and training them!! They should bring back the dog licenses"
Banning is the right thing to do
Karen Thornton: "Yes if they can Kill it's the only option"
Dareen Stokes: "Well overdue.."
Mark Annan: "Some dogs are naturally aggressive, it's in their instinct to fight and kill"
Jordan Allsworth: "100%. Aggressive breed, any dog can attack but these things are constantly linked with attacks."
Hayley Ellwood: "I don't understand why anybody would want to own a 40kg dog that has been bred purely for the worst traits of various breeds. How can anybody control a dog of that size?
"I am a responsible dog owner and I wouldn't trust my dog not to bite."