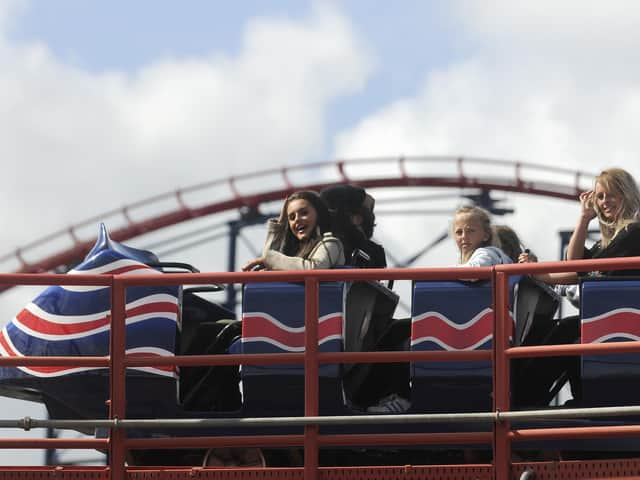 Love island contestants ride The Big One
Blackpool Pleasure Beach's most famous roller coaster has been partially retracked after 26 years of providing big thrills to adrenaline junkies - with some 45m of the world-famous ride being replaced.
Four sections of the Big One, which holds the record for tallest rollercoaster in the UK, have been retracked at the amusement park to give passengers a smoother ride.
The work was carried out by Taziker Engineering Services during the 2019/20 off-season, with the track sections being removed from the structure on November 6 and refitted on February 3 as part of the amusement park's programme of continued development.
A 3D scan was used to develop components for the refurbishment, and a temporary support frame was created so the 45m of tracks could be assembled.
Jarrod Hulme, Taziker's managing director for engineering services said, "As a local company, we're so pleased to have been chosen to work on this iconic structure. Blackpool is such a famous seaside resort, visitors flock here in their millions every year.
"The Big One can be seen for miles around and is known around the globe for being the world's tallest rollercoaster when it was first erected.
"Now, through this project, we also demonstrate our engineering services expertise".
Alex Payne, technical director at Blackpool Pleasure Beach, said, "The Big One track replacement is always extremely challenging in terms of matching geometry between existing and new track sections, but thanks to the level of detail involved in the planning and execution of the work it has been a relatively seamless project due to the professionalism and skillset of those at Taziker Engineering Services."