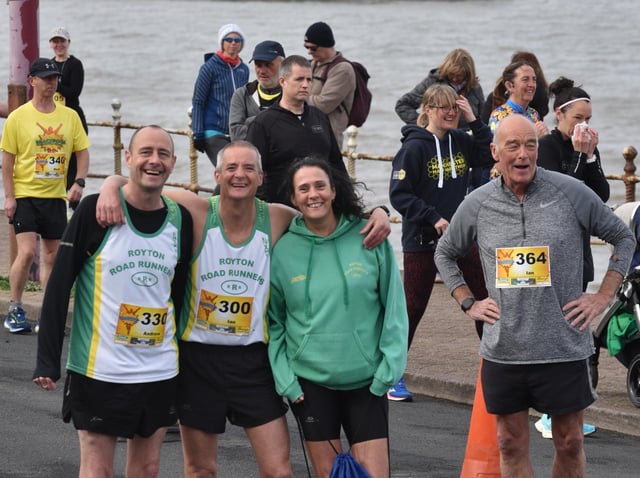 All smiles in the fresh air as seasoned runners take part in the Blackpool Bounce Back 10k
Wave of runners return to the seafront for the Blackpool Bounce Back 10k
On a chilly and windy Sunday May morning more than 300 runners set off along the Blackpool Promenade for the first organised foot race of 2021.
Monday, 10th May 2021, 12:30 pm
It's been a long time coming for seasoned veterans and relative newcomers to the world of jogging but organisers at Fylde Coast Running ensured the comeback was smooth for the Blackpool Bounce Back 10k.
A crowd of 300 runners were signed up to take part in the event, plus 200 completing it virtually and remotely.
The event was won by Chris Walton, 36, a member of the Blackburn Harriers club, who finished in 37 minutes and 10 seconds.
Second was 40-year-old James Pattinson, of the Altrincham and District Athletics Club, who crossed the line after 38 minutes and one second, while unaffiliated James Otto, 37, came third with a time of 38 minutes and 58 seconds, records showed.
The race started at 9am on Sunday on the Middle Walkway, near to the Grand Hotel Blackpool (formerly the Hilton) with anti-Covid measures in place.