Tyson Fury's favourite and most hated foods revealed by his nutritionist
From his McDonalds order to his opinion on vegetables, find out below some of the boxing champion Tyson Fury's food habits.
Watch more of our videos on Shots! 
and live on Freeview channel 276
Visit Shots! now
The Morecambe based father of seven is preparing for his upcoming showdown against former UFC ruler Francis Ngannou before attempting to become the first undisputed heavyweight champion since 1999 when he takes on Oleksandr Usyk.
At 6-foot-9, and over 19 stone, have you ever wondered what Tyson Fury eats during camp to prepare for world title fights?
Betway spoke to his camp nutritionist George Lockhart about exactly that, as well which food Tyson loves or hates.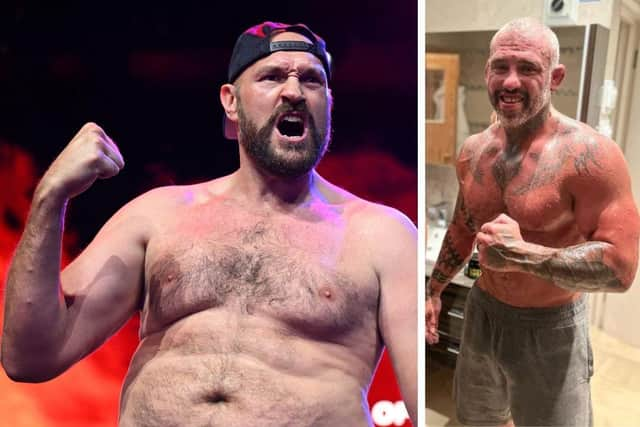 We have had the chance to read through Betway's exclusive interview and share some of the best bits with you...
What's it been like in Tyson's household since the new baby was born?
Geoge said: "Everybody's been great, and Tyson's obviously in great spirits. He obviously spent time at the hospital, and then when the baby came he came back [to the training camp]. He literally trained hours after his son was born. But he's happy and as excited as can be expected."
How many calories does Tyson eat in camp?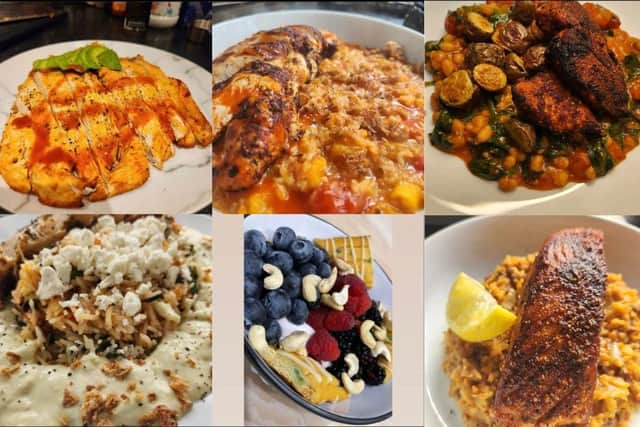 George, who is also the nutritionist for Joseph Parker and Conor McGregor, answered: "Tyson's very steady. Whether it's an intense day or a light day, he'll wake up and be almost the exact same weight, no matter what. He has a little bit more of the higher fats. Though, he's not actually a big eater like a lot of people would think. When I started working with him, I thought I would be cooking for a freaking army, but that's not the case."
What meals does Tyson eat on a day-to-day basis in camp?
The nutritionist said: "It's a mixture of everything, every single meal. At breakfast, he'll usually get black pudding, which is really high in iron, eggs… I actually give a lot of lean pork to him and Joseph (Parker). Chicken too. I'll do red meat on days that they're off, to give their body the time to digest – red meant is the most nutrient-dense meat out there, but it also takes time to digest, so I don't want to be giving it to him every day."
Is it true one of Tyson's guilty pleasures is turkey dinosaurs?
George admitted: "Yeah, he's got a lot of funny guilty pleasures! He's definitely got a sweet tooth too, but if you bread stuff and crisp stuff up, it's definitely a lot more enjoyable than a regular grilled chicken. But I think it's because he's got seven kids, you know what I'm saying? Just probably indulging in a couple of freaking chicken nuggets here and there!"
What does Tyson not like?
He replied: "He's not a big fan of veg, so I cook a lot for long periods of time to mask the flavour. I'll do it with chicken broth or bone broth. Or you can do it in a rice for a long period of time, so you can't really taste it and blend it in. But as the camp progresses, obviously veg has got to go up to make sure they're getting all their micronutrients."
Does Tyson have around 5,000 calories a day?
The former marine answered: "I would say that it's probably maybe 3,500, but it depends. As he gets closer to the fight, obviously output starts going up. As the fight gets close, in the last two weeks, he'll probably be eating 5,000, 6,000 calories. His weight just like plummets towards the end."
What weight does George expect Tyson to be ahead of his upcoming fights?
George said: "He's like clockwork, the exact same way every single time. It's almost like you press play, and repeat. We've found the formula he likes, and the weight that he wants to be at."
When will Tyson eat before fight?
He replied: "Basically, your body can only hold so many grams of carbohydrates. Like the old adage where it's like 'okay, we have a game tomorrow, so we're going to go load up on pasta'. Just because you eat an extra amount of pasta, it doesn't mean your body's going to give you more carbs. It's only got so much storage space, unless you create a stimulus to tell them to work.
"So, one of the biggest goals here in fight camp is to find exactly what they do and what works best for them. So, every time we spar, we treat it like a fight day. So, I'm like 'okay, well, if he ate three hours prior, how did he feel?'. And that's what we use by camp for. We find that magic number. So, four hours out, we're going to have this exact meal that works well for Tyson, and he digests it well."
What tends to be the first meal for Tyson after a fight?
George said: "It's going to be a little different because we're going to be in Saudi, and the place we're at has a stupid buffet. They have the cleanest food. So, I guess we're actually fine. We're going there and it's not going to be a one day! I think it's going to be a plethora of everything. Tyson's big thing is spicy - which surprised the hell out of me when I started working with him. But then I think it's right back to it.
"That's, that's what I tell myself anyway! Who knows what he eats when I actually leave. They're probably like 'oh, yeah, I'm going to have some sushi', but they probably go get a bunch of doughnuts."
Would a McDonald's ever be ordered following a UK fight?
George replied: "No! The last time, I ended up cooking. When Tyson fought at Wembley, I went back to the house, the family was at the house in London, and I just ended up cooking a bunch of chicken. Obviously, I was a little bit more liberal with the oils and everything else and the fries were crispy - I think I cooked them in duck fat. It was so good. We had a feast. I think it's the environment that means more than anything."
How can people eat like Tyson?
George has written a cookbook which has been certified by numerous professional fighters, including Tyson and Tommy Fury, KSI and Conor McGregor. You can find it here.