Saharan Dust: The reason people across Lancashire woke up to find their cars were filthy
Across Lancashire, many people woke up today (Thursday, September 7) to find their cars bizarrely covered in dust. We're here to explain why that is...
Watch more of our videos on Shots! 
and live on Freeview channel 276
Visit Shots! now
The weather has been making headlines across the UK this week as September is proving to be a hotter month than August already, with the whole of the England – apart from the north east – being under a yellow heat alert until 9pm Sunday.
In another turn of weather related events, it seems the air got rather 'dirty' overnight on Wednesday, September 6, with people across Lancashire finding their cars covered in dust on Thursday morning, but how are these two things related?
What is the connection between the dust and the heat?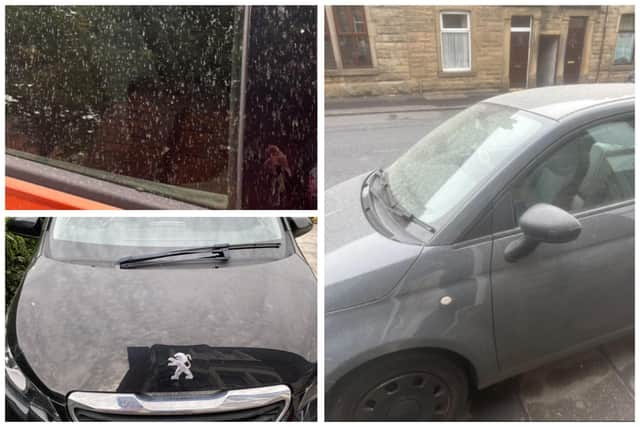 Earlier this week, weather maps showed Saharan "dust clouds" heading for Britain, as brits were warned that temperatures could creach a scorching 32C.
Known as Saharan Dust, these clouds are not only partly to blame for the hot weather, but also for our dirty cars.
What is Sarahan Dust?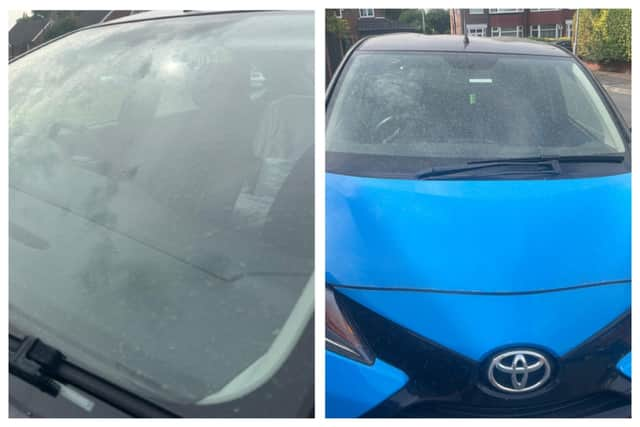 Hailing from the vast desert area that shares its name, the dust can go high into the atmosphere and be moved around the world - including the more than 2,500 miles between Lancashire and the Sahara – if the wind in the upper part of the atmosphere is in the right direction.
To come down, it needs rain, as the Met Office website explains: "In order for the dust to get from up in the sky down to the ground, you need something to wash it out of the sky - rain. As raindrops fall, they collect particles of dust on the way down. Then when the raindrops land on something and eventually evaporate, they leave behind a layer of dust.
"Saharan dust is relatively common in the UK often happening several times a year when big dust storms in the Sahara coincide with southerly wind patterns. In certain weather situations, Saharan dust can also affect air pollution and pollution levels."
The film of dust and sand left on vehicles, windscreens and windows can therefore be put down to any light rain which fell overnight.