RSPCA makes unique Mother's Day appeal for bonded mum and daughter pair of rabbits
In the spirit of Mother's Day, the Longview Animal Centre RSPCA has appealed to the Fylde coast for a new loving owner for a mum and daughter pair of rabbits who are bonded for life.
Sunday, 14th March 2021, 3:45 pm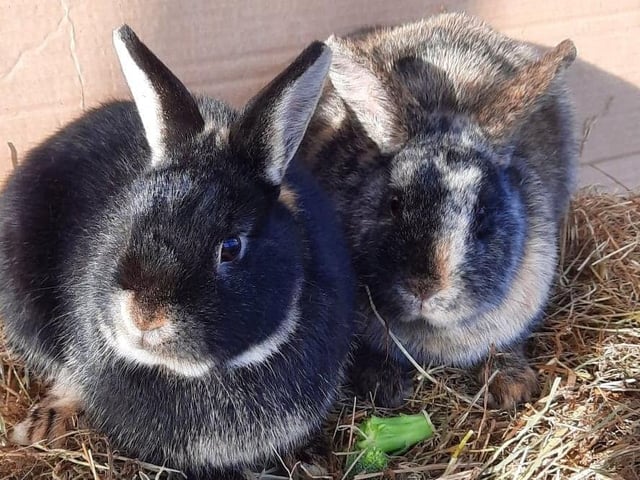 Poppy and Violet need a new home together
Mum Poppy and her daughter Violet are some of the Stalmine-based centre's longest residents, having moved there in May last year.
A spokesman for the centre said: "Poppy and Violet have had an extremely poor start in life after being removed from a multi-rabbit household. They are some of the centre's longest residents... so we are desperate to find this duo a new home.
"Poppy is a shy rabbit who has grown in confidence in the time she has been with us and is now much more comfortable in your company. Violet who is under a year old is still learning and developing her inquisitive nature. She is fine being picked up but like many rabbits, Poppy and Violet are just much more settled in each other's company and love exploring."
This mum and daughter duo are looking for a home together where they will have plenty of space to run and explore.
They are both neutered, microchipped and fully vaccinated against myxomatosis, RHD1 and RHD2. If you think you could offer them a home, download and fill in the application form on the RSPCA website and email it to [email protected]