Quick potentially life-saving heart valve checks being made on special bus in Blackpool on Wednesday August 23
Blackpool residents will have the chance to have a quick and easy test - from a mobile unit this week - for a 'silent' condition which is one of Britain's biggest killers.
Watch more of our videos on Shots! 
and live on Freeview channel 276
Visit Shots! now
Heart valve disease affects one in every 45 people - 1.5 million people in the UK - and tens of thousands have the condition without knowing it.
A face-to-face five minute stethoscope check is the simplest way to detect the heart murmur that is the hallmark of valve disease.
·The 'Your Heart Matters' bus is touring the country to listen to the nation's hearts to help raise awareness of this common condition and to improve detection of heart valve disease.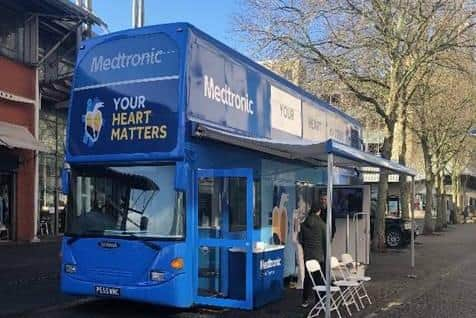 And the bus will be in Blackpool's Bickerstaffe Square – the public space on the opposite side of Talbot Road from Blackpool North Railway Station - on Wednesday (August 23) from 10am – 3pm.
The bus will be offering five-minute stethoscope checks, a simple and easy way to check for heart valve disease.
In Blackpool, around 27,000 people are living with heart and circulatory disease, and around 4,600 people have been diagnosed with atrial fibrillation.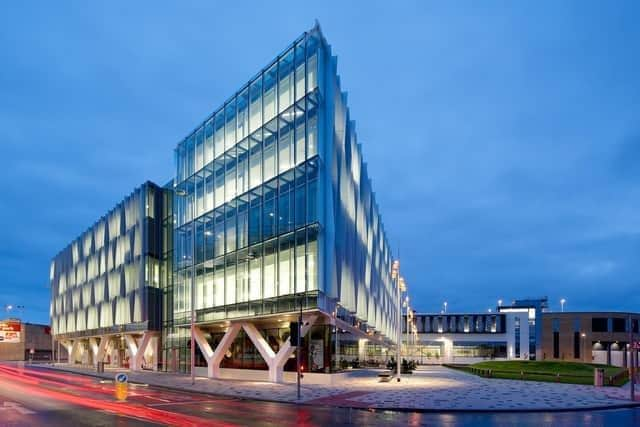 A common abnormal heart rhythm or arrhythmia.
Heart valve disease affects approximately 1.5 million people in the UK.
Patients experience fatigue, shortness of breath, loss of consciousness, and if left untreated, severe aortic stenosis, the most common form of heart valve disease, is fatal within two years of diagnosis.
However, once treated patients can return to a good quality of life, largely free of symptoms.
It is only during an in-person appointment that a GP can have that quick listen to the chest of an older person and then refer the patient for echocardiogram.
This means far fewer heart valve diseases will be picked up. There are conditions with high fatality rates, such as aortic stenosis, where 50% patients will die within two tears if left untreated.
Dr Jonathan Byrne, Interventional Cardiologist at Kings College Hospital NHS Trust and Director of the UK Valve for Life programme said: "To date 2,750 people have visited the bus in 10 UK cities, and an undiagnosed heart condition has been discovered in in around 12% of bus visitors, with three people sent directly to A&E for urgent treatment."
To find out more about the Your Heart Matters Bus, please visit: https://www.valveforlife.co.uk/valveforlifebustour.