Preston mum diagnosed with terminal cancer while pregnant with her second child 'isn't ready to say goodbye'
Pregnancy should be one of the most happiest times in a woman's life as they await the arrival of their precious newborn, so imagine the struggle to find out you have terminal bowel cancer but nothing can be done for fear of hurting the baby.
Watch more of our videos on Shots! 
and live on Freeview channel 276
Visit Shots! now
Mother of two Stacey Mitchell, 34, from Kirkham found herself in this predicament last year when she found out she had a tumour while pregnant with her second child. Ever since her and her husband Scott have been searching for treatments to prolong her life so she can spend more time with her boys - four year old Lloyd and Blake who is 18 months. Her friend Hannah Hardman has set up a GoFundMe as she needs £38k for just eight weeks of treatment. In January 2021 she fell pregnant with Blake and became very unwell and was back and forth from the hospital. Unfortunately while she was pregnant at the time she was informed by hospital staff that there was not a lot they could do. Baby was good but mum was falling apart every day, losing weight and as she puts it 'dragging herself through' for weeks. She then had to be signed off from her job as a social worker in Preston which she loved as she couldn't leave the house as she needed to constantly be around toilet facilities.
She said: "I couldn't engage with the children anymore as I was in so much pain. I was taking pain medication reluctantly because I was pregnant. When I was 20 weeks pregnant in June 2021 her local doctor signed her off."
Unable to cope with the pain anymore, Stacey was then sent for a colonoscopy at 29 weeks.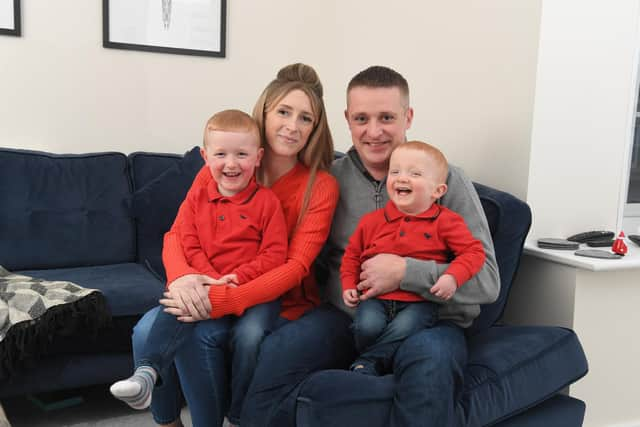 "I remember looking at her and asking is it bad? and she looked at me and she said yes"
"I remember it like it was yesterday - December 16 2021 as the lady said it would only take 15-20 mins. After five minutes the lady then stopped and said she could not carry out the procedure because she had came up against something and I remember looking at her and asking is it bad? and she looked at me and she said yes and I said is it cancer? to which she responded I think so."
She was then told to contact her next of kin and get them all up to the hospital. She rang her parents and her husband. The lady then told the family she had found a bulky tumour and would take biopsies and send it off. Stacey then had to endure an agonising two week wait to find out whether it was cancerous or not. However, over the next couple of days she ended up being readmitted to hospital on July 21 as she could hardly walk. She was then admitted to A & E for general tests where her blood count was low and she was dehydrated.
Her pregnancy was prolonged up to 32 weeks and in August Blake was born by C section who she calls a fighter from day one. 12 days later Stacey had life saving surgery resulting in a permanent ileostomy (a surgery that connects the lowest part of the small intestine to the outside of your body). At this time Stacey and Scott were optimistic that the cancer could be beat and the ileostomy to be the worst of this story, unfortunately that wasn't the case. In September 2021 Stacey was advised of a a genetic disease FAP. Familial adenomatous polyposis (FAP) is a rare, inherited condition caused by a defect in the adenomatous polyposis coli (APC) gene. Most people inherit the gene from a parent. But for 25 to 30 per cent of people, the genetic mutation occurs spontaneously. Unfortunately in Stacey's case there was no family history making it even harder to detect.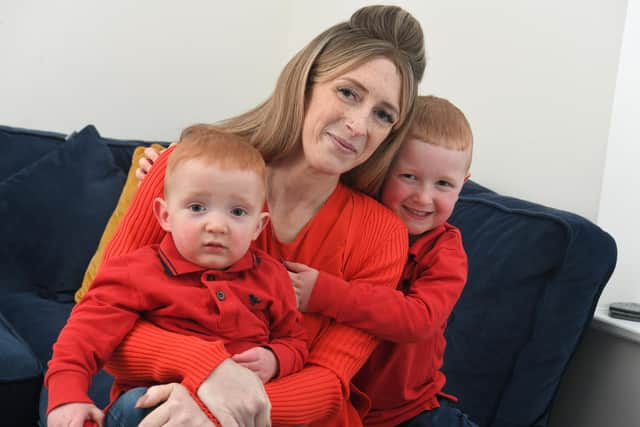 Stacey underwent intensive courses of radiotherapy, chemotherapy and surgeries to remove numerous organs and it was thought that there could be a successful end. Unfortunately Scott and Stacey were hit again with more painful news. July 2022 Stacey was told that the cancer had spread to the liver and pelvis area, whilst possible to operate on the liver consultants in the UK were not willing/able to operate on the pelvis.
She was placed on Palliative Care in October 2022. A CT scan taken December 29, 2022 showed the cancer in the liver which started off as 2cm had grown again, and the disease in the pelvis had increased significantly. The chemotherapy was not working. As an almost last resort Rosemere Preston Cancer Centre have put Stacey on Lonsurf tablets. Stacey started this treatment in mid January 2023 and it is unclear if this is having any impact yet.
"It was never in my plans to be retired on medical grounds at 34 and saying goodbye to my children"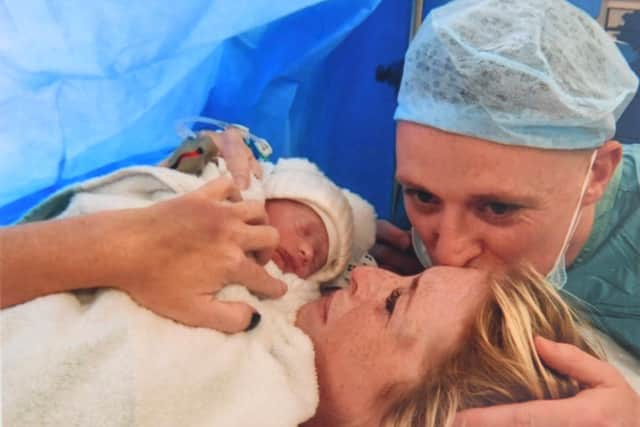 Stacey added: "Scott has been on the internet every night trying to find a miracle cure to keep me around. He's been my rock. It was never in my plans to be retired on medical grounds at 34 and saying goodbye to my children. You don't bring children into the world with a plan of only parenting them for a couple of years. I want to do things with husband Scott. I want to take my children to Disneyland, see them grow up, go to university, get married."
If you would like to make a donation CLICK HERE.