Popular Blackpool micropub Shickers is to branch out with second pub in town centre
The man behind the success of a popular micropub in Blackpool's South Shore is opening a second venue – in the town centre.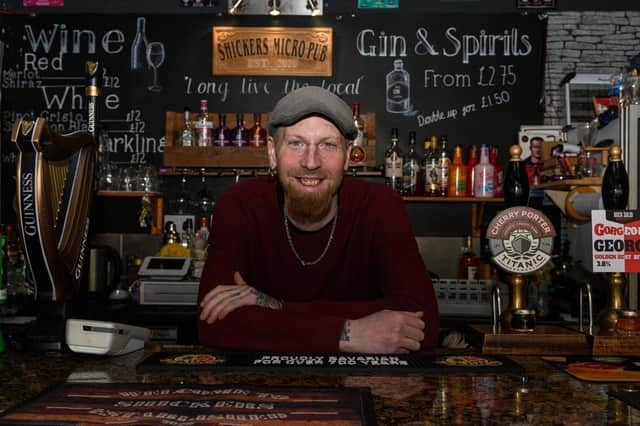 Shickers Micropub, on Waterloo Road, was first opened in 2020 just as the Covid pandemic was taking hold, a challenging time to launch a new licenced premises.
However, pub owners Liam Johnston and dad Sean brought their know-how to the venture and the bar has prospered.
With a friendly atmosphere and well-chosen cask ales, the pub is part of a growing movement of smaller, independent pubs offering something unique in the local community.
Now Liam, 36, who is running the operation after Sean retired, is to open a second pub.
The new one is to be called Shickers Tavern and will open on Birley Street over the Christmas period.
Liam said: "The main thing people will notice is that the new place is bigger than the place on Waterloo Rod, which will obviously be staying open.
"Unlike that pub, there will be no sports on TV screens.
"Instead we are going to be putting on live music, looking mainly at smaller groups.
"We will still be serving similar kinds of beers that we do at the other place , including ABK Hell, and we also have a deal with Joseph Holts to provide some of their beers.
"It will be a good, old style friendly pub."
Liam will be taking on three new staff for the enterprise and will divide his time between the two pubs.