Plastic ribbon caused train to be sidelined at Poulton
Rail operators took a safety-first approach when a train arrived on the Fylde coast with a flapping piece of plastic ribbon attached to it.
Thursday, 8th April 2021, 5:39 pm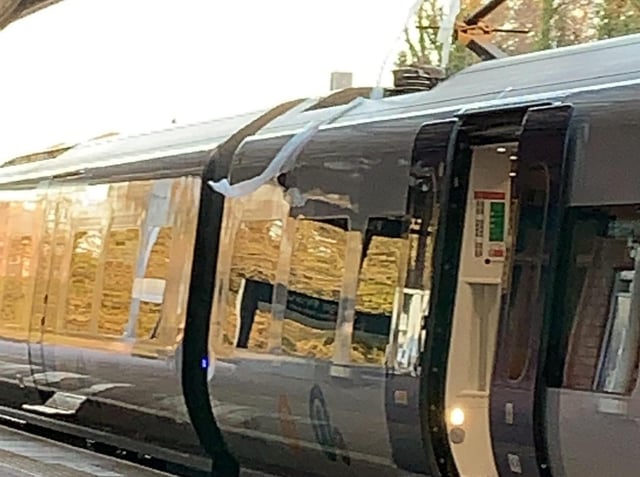 The train at Poulton with plastic ribbon attached to the pantograph
Operators Northern Rail temporarily took the train out of service at Poulton-le-Fylde station rather than risk some sort of accident.
Blackpool man Dominik Paszek happened to be at Poulton station on Tuesday (April 6) when the train came in from Manchester, and he spotted something on its pantograph - the aparatus which collects electric power.
Dominik, who took this photo, said: "There was something weird about it - a piece of plastic on the pantograph was wrapped around and a bit was hanging off the edge of the train.I told the driver of the train about it and he came out of the train and it had to stay for a hour.
Plastic ribbon attached to the train's pantograph
"The train got cancelled and was basically stuck on platform 1 for a while."
A spokesperson for Northern said: "At 7.20pm on Tuesday 6 April, plastic ribbon was found to be hanging from the pantograph of a Class 331 train at Poulton le Fylde.
"It is believed the plastic was blown onto the train as it made its journey from Manchester Airport towards Blackpool North.
"The train was taken out of service and the plastic safe removed by our engineers."