Plans for TV series set against backdrop of Fleetwood's once-thriving fishing industry
The town of Fleetwood could be at the heart of a TV series set against the vibrant backdrop of its once thriving fishing industry.
Watch more of our videos on Shots! 
and live on Freeview channel 276
Visit Shots! now
Anne Dickens, who grew up in Fleetwood and had family members involved in deep sea fishing off the old Icelandic grounds, is in the process of writing a screenplay called Wyre Light.
Taking its name from the ruined lighthouse off the coast of Fleetwood, the story will centre on a trawlerman and his partner's struggle to obtain the mental health treatment she desperately needs.
It will also have a wider background, exploring the fishing industry and its impact on local families and fishing community.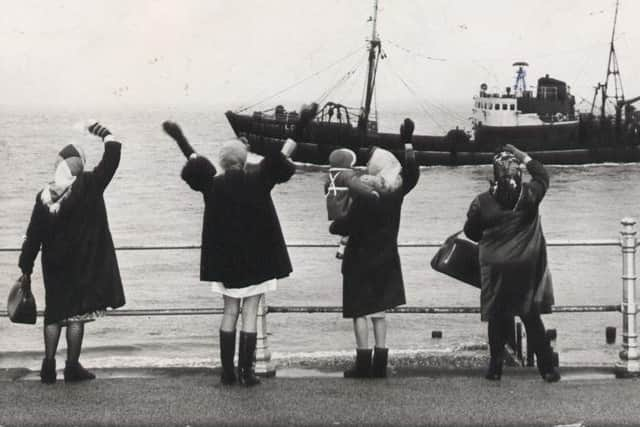 Anne already as a wealth of ideas and says part of the central story is autobiographical – her former partner, Bob Wilson, was a deep sea trawlerman, while she herself as struggled with mental health issues.
However, she is hoping the local community can help too.
She wants to make contact with those who have vivid memories of the fishing industry so she can broaden t he story further.
Unfortunately, Fleetwood's fishing industry collapsed after UK sips were banned from working in the traditional deep sea fishing grounds off Iceland after the final Cod Wars in 1979.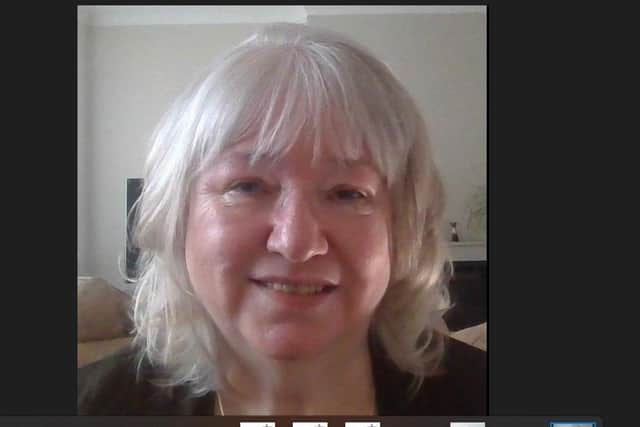 Despite this, Fleetwood's fishing heritage is still part of the towns proud identity.
Anne, 64, wo now lives in Willow Close, Thornton, said: "The Fleetwood fishing industry was really extraordinary, the way such a small town had a booming industry, with so many trawlers.
"Nearly every family had someone involved in the industry, in one way or other.
"My former partner Bob, who died in 2014 when he was 65, was a deep sea trawlerman and we even found that we had mutual relatives in our families.
"There was always a chance when a trawler went to sea that it may not come back, it was a dangerous profession and Fleetwood had its fair share of vessels lost at sea, which families never forget.
"Probably because of that, there was great camaraderie among the men who went to sea.
"On the flip side, they were only in port a short time – it was hard for the wives to bring up the children, they had to mum and dad a lot of the time."
Anne added: "To make this project a success I need to connect with the men and women who made the industry what is was.
"The overarching goal for this project is to sell the screenplay to a major streaming platform while ensuring the integrity of the story remains intact.
"The publicity of this project would boost tourism in Fleetwood creating a unique experience akin to the 'Coronation Street Experience,' but set in the real pubs, cafes, and local streets, Lord Street and Dock Street.
"Sadly, I don't think the industry can come – too much has changed – but fishing industry and its history should never be forgotten."