Latest Prince's Trust course in Fleetwood open to young people in Wyre
The Prince's Trust is to begin its latest 12 week course in Fleetwood for young people aged from 16 to 25.
Tuesday, 4th May 2021, 1:37 pm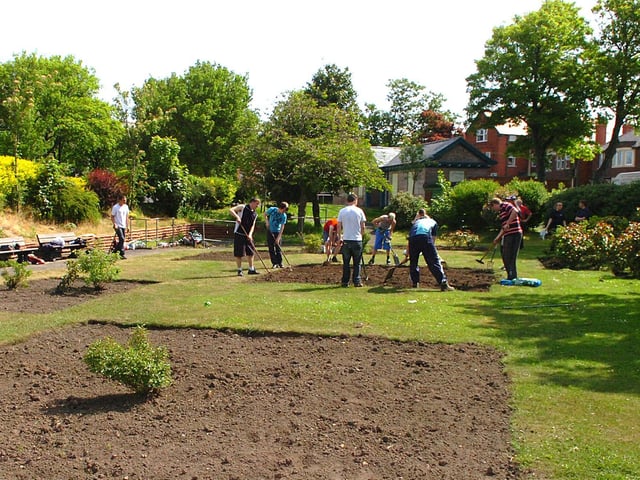 Princes Trust volunteers at work on the flower beds in the Mary Hope Garden for the Blind, The Mount, Fleetwood, during a previous course
The course, due to begin on Monday May 24, will include a community project in Fleetwood and an activities residential, expected to be in the Lake District.
Young people from Fleetwood, Thornton, Cleveleys, Poulton and Over Wyre are welcome to apply.
The course will be based at Fleetwood Fire Station.
Team leader Ashleigh Unsworth said: "We are looking forward to hearing from young people in Wyre."
Anyone interested can phone Ashleigh on (07796) 147383.