Lancashire park home residents who faced tripled pitch fees now hope for fairer deal after tribunal win
Occupants of residential park homes in Kirkham who were locked in a bitter dispute with site owners have won a tribunal decision after they fought against plans to triple their pitch fees.
Watch more of our videos on Shots! 
and live on Freeview channel 276
Visit Shots! now
The residents of the West End Residential Park ,off Blackpool Road, said their lives were made a "living hell" after the owners insisted they needed to sign the new agreement following a meeting at a Morecambe hotel in November 2019 and then later increased water charges.
But the residents, some of whom are in their nineties and infirm, were able to group together and took their grievances to a tribunal hearing, where they challenged the claims of Prestige Trading Company Ltd, the company which runs the site on behalf of the owners -Hill Brothers Residential And Leisure Parks.
After two tense hearings, which the residents 'attended' via video link, the case was found in their favour after the judge said the new contract was not valid.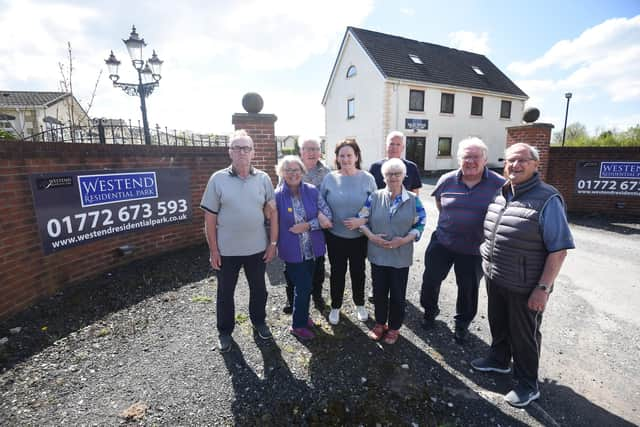 Now the residents are hoping that more reasonable pitch fees can be arranged through Prestige Trading.
They are also hoping that some of their other grievances – the uneven and unsafe surfacing of footpaths and the main driveway into the site, as well as a a fairer deal on utility charges – can be sorted out.
Resident Alan Haworth, 76, who acted as one of the occupants' representatives at the hearings, said: "It should never have had to come to a tribunal, it should have been resolved a lot sooner.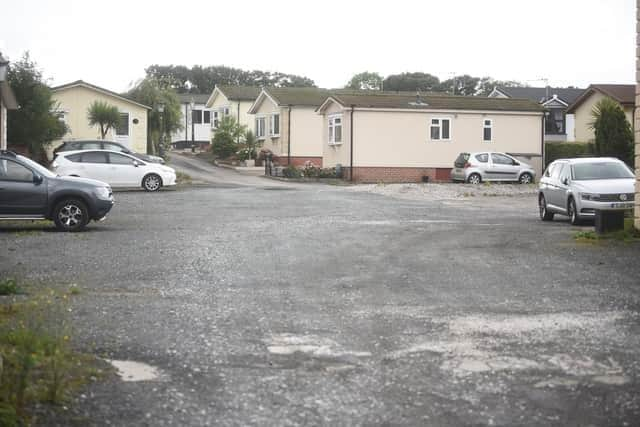 "All the residents here understand that the site fees will have to go up, we have never had a problem with that.
"But for them to triple the fees was completely unreasonable and so was the manner in which we were given these demands – it was really unpleasant and we felt like we'd been ambushed and coerced into signing the thing at Morecambe.
"When I came back after that meeting I felt sick at myself for agreeing to sign the thing but we were told we had no choice.
"The site definitely needs to be improved but it was unfair to try and make us foot the bill through tripled pitch fees!"
David Burrows, 72, another resident who spoke at the hearing, said: "They wrongly told us that our original contract had been made null and void and if we didn't sign the new one, the fees could end up even higher.
"It turned out the original contract wasn't null and void at all, so their demands were ultimately thrown out.
"We could all do without this unpleasantness, we just want to relax and enjoy living on a nice quiet residential park with our nice neighbours.
"Hopefully we can now resolve things properly."
Tribunal judge AM Davies concluded: "No new agreements between the respondent (Prestige Trading) and the applicants took effect, either on 19 November 2019 or January 1 2020.
"To fund the cost of improving the site the site owner may now, perhaps with the assistance of an independent third party, choose to negotiate with the current residents for an increase in the pitch fees."
the matter is brought to a successful conclusion."
The Hill Brothers have been approached for a comment.